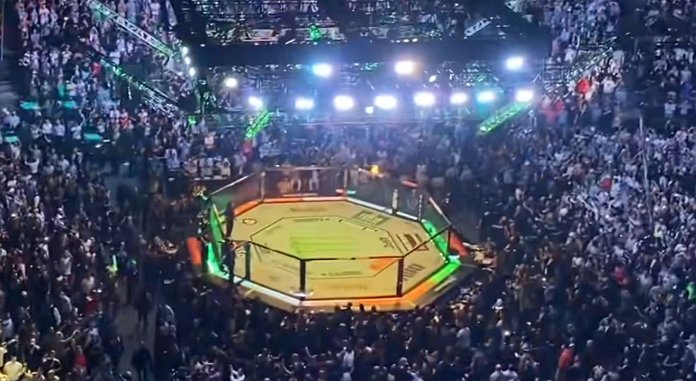 Amanda Serrano believes her rematch with Katie Taylor is in jeopardy and focuses on her own career in boxing, including a possible fight in Puerto Rico.
Amanda Serrano believes her business with Katie Taylor is likely concluded. In April 2022, Serrano faced Taylor for the unified lightweight title in a bout that was promoted as the biggest women's boxing match of all time. Billed as For History, Serrano and Taylor were the first two women to headline Madison Square Garden, and the pair lived up to the promotion delivering a 10-round classic that Taylor won by split decision in the 2022 "Fight of the Year." The two were then set to rematch on May 20 in Dublin. However, Serrano was forced out of the fight due to injury, and Taylor instead moved up to challenge Chantelle Cameron for her junior welterweight titles. That decision didn't work out, and Taylor lost a majority decision.
Now, according to Serrano, their rematch is also in jeopardy. "Definitely, I think it did," Serrano said on The MMA Hour when asked if Taylor's loss killed talk of a rematch between the two. "Katie is a warrior. She's a fighter. She's a true fighter, and she's going to want to get that back. I know that's going to be on her mind, 100 percent. Losing hurts. It does. It sucks big time. And it being home must have hurt her a lot more. I'm just hoping she can mentally be ready for the rematch. I respect what Katie's going to do, and that's get the rematch.
"Maybe [it will only be] delayed if she comes out on top, beating Cameron, which I don't think that will happen. But if she does, then maybe the rematch with me will happen. I just hope that Katie does the right thing and she wins," Serrano continued. "Our rematch is definitely off the table [if Taylor loses]. I don't know what Katie's going to want to do after that. She's going to want to retire or I don't know. I know my career is going to continue."
Prior to the Taylor fight, Serrano was the WBC and WBO featherweight champion. After coming up short against Taylor for the unified lightweight title, she returned to featherweight and instead unified those belts with wins over Sarah Mahfoud and Erika Cruz. Now the undisputed featherweight champion, Serrano has other plans for her career, and she's not all that concerned with avenging that loss. "I believe I won that fight, the team believes I won that fight – the world saw what happened," Serrrano said. "It sucks. Losing and knowing that you won the fight and not getting it back, but like I said, I respect Katie Taylor. She got her first loss, and she wants that one back. I've been over it. Like I said, it definitely hurt, but I feel like I did everything right. I feel like I won, my team kept encouraging me, my island of Puerto Rico, they told me every second that I won that fight, so I was happy with just that."