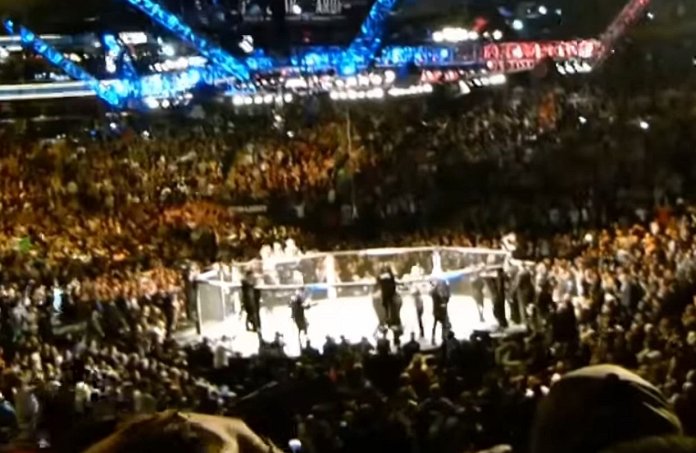 Anderson Silva will be inducted into the UFC Hall of Fame's Pioneer Wing alongside other notable fighters.
Anderson Silva, one of the most dominant middleweight champions in UFC history, will soon be inducted into the promotion's Hall of Fame. The announcement was made during the UFC 286 pay-per-view broadcast, and Silva will join the Pioneer Wing of the Hall of Fame, alongside legends such as Royce Gracie, Chuck Liddell, and Kazushi Sakuraba. He will be joined at the ceremony this year by Jose Aldo and fellow 2023 inductee Jens Pulver.
Silva's reign as middleweight champion saw him win the title in just his second fight for the UFC, before successfully defending it ten times in a row between 2006 and 2014. He became known for his flashy striking and elite grappling, and was considered one of the top pound-for-pound fighters of all time. Silva retired from MMA competition in 2020 with a pro record of 34-11 (1 NC) and is currently pursuing a career in boxing.
During his career, Silva scored some of MMA's most memorable finishes, defeating top opponents such as Dan Henderson, Forrest Griffin, Chael Sonnen, and Vitor Belfort. He established himself as a legend of the sport, stringing together 16 consecutive victories competing at 185 and 205 pounds. Silva's induction into the Hall of Fame is a fitting tribute to his incredible achievements and contributions to the sport of MMA.
The Hall of Fame ceremony will take place in July, during International Fight Week in Las Vegas. Silva will be joined by former featherweight champion Jose Aldo and fellow inductee Jens Pulver. Silva's announcement has been met with widespread praise and congratulations from MMA fans and fellow fighters alike.