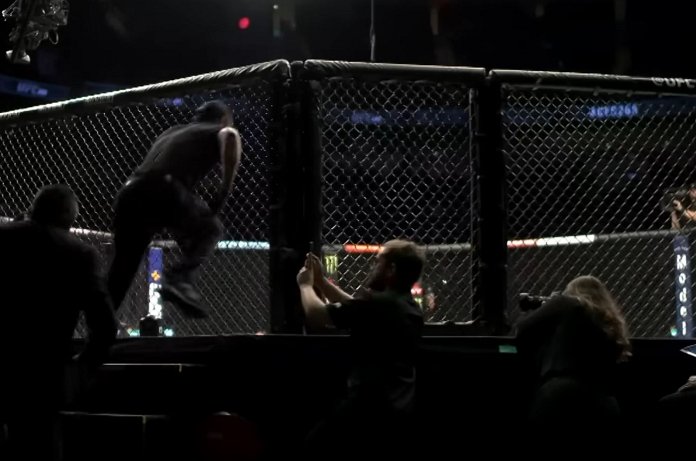 ONE atomweight champion Angela Lee recently revealed that a serious car crash she was involved in during 2017, which nearly ended her career, was not an accident but a suicide attempt triggered by immense pressure and mental health struggles associated with a challenging weight cut for a fight, and she has since launched a non-profit called Fightstory to promote better mental health.
Angela Lee, reigning ONE atomweight champion, has recently revealed that her infamous 2017 car accident was actually an attempt at ending her life. Six years have passed since the incident which could have easily resulted in the termination of her promising career as a fighter. Her suicide attempt was sparked by her struggle with mental health issues, especially during the days preceding her scheduled fight. Lee, a 27-year-old fighter from Hawaii has explicitly detailed her emotional turmoil in a candid article released on Tuesday.
Lee, at the time, was finding it exceptionally difficult to cut weight for her fight. The immense pressure to shed extra pounds and her body's resistive retaliation pushed her to such overwhelming despair that she began contemplating suicide as an escape. As an undefeated champion, she feared disappointing her fans and all the people rooting for her. Compellingly, she admitted, "My car crash in November 2017 was not an accident. It was a suicide attempt." She did not want to face the disgrace of failing to meet the fight's weight requirements and decided to take a drastic step to avoid it.
Lee disclosed her distressing past where she attempted to harm herself first by trying to break her arm and then by giving herself a concussion. When these attempts remained unsuccessful, she made a decision that almost cost her her life. She chose to drive recklessly on a dangerous stretch of highway in Hawaii with the intention of meeting a fatal accident. Lee woke up upside down in her car, surrounded by shattered glass, surviving the life-threatening incident.
Following the accident, Lee experienced a tough time coming to terms with her actions. With her husband being the sole confidante about her attempted suicide, it took her months to reconcile with what happened. Gradually, she started sharing her ordeal with people and found solace in expressing herself, a vigorous part of her healing journey. She admitted, "At this point, I'm just trying my best each day, and every day that looks different. But I'm OK with that. I realize now that I'm only human, we all are." Now, she has dedicated her efforts towards better mental health and started a non-profit called Fightstory where one can share their personal battles with mental health.