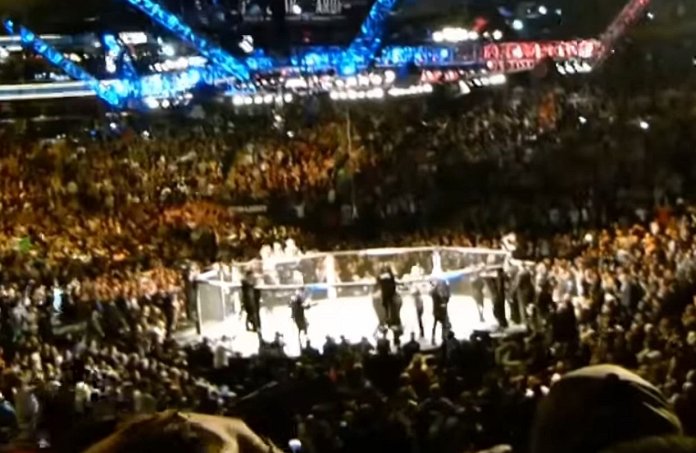 Antonio Carlos Junior and MC Guime were eliminated from Big Brother Brasil 23 after allegedly harassing Mexican model Dania Mendez during a party.
Antonio Carlos Junior, a renowned athlete and winner of the 2021 PFL championship, has been eliminated from the latest season of Big Brother Brasil due to allegations of sexual harassment. During an episode of the reality TV show earlier this week, Antonio reportedly attempted to kiss Mexican model Dania Mendez, who had been invited as a guest on the program. His behavior was deemed inappropriate by Globo TV, the network that oversees the show, and he was removed from the house the following day.
Antonio, known as "Cara de Sapato" to MMA fans, had become a fan favorite during his two-month stint on the popular Brazilian program. However, his actions towards Mendez during a party held in the house were deemed unacceptable, and he was quickly removed from the show. Another guest at the party, Brazilian funk singer MC Guime, was also eliminated from the program on the same night for allegedly groping Mendez.
In a statement made on Thursday, Big Brother Brasil host Tadeu Schmidt emphasized the importance of respecting women and maintaining appropriate boundaries. "We have a guest in the house, a visitor. A person that came from another country. Above all that a woman," he said. "And as every woman, she deserves absolute respect." Schmidt went on to state that the actions of the two men had crossed a line, and that there would be consequences for such behavior.
Globo TV has reported that the police are currently investigating the events that took place during the party, highlighting the seriousness of the allegations made against Antonio and MC Guime. At present, neither man has commented publicly on the matter. The incident serves as a reminder of the importance of respecting personal boundaries and treating all individuals, regardless of gender or nationality, with dignity and respect.
Paragraphs:
1. Antonio Carlos Junior eliminated from Big Brother Brasil over sexual harassment allegations.
2. Host Tadeu Schmidt emphasizes importance of respecting women and appropriate boundaries.
3. Police investigating allegations against Antonio and MC Guime.
4. Reminder to treat all individuals with respect and dignity.