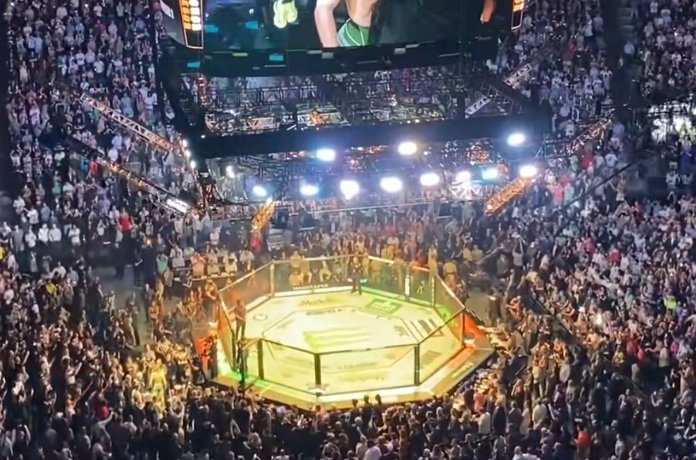 Usman Nurmagomedov and Benson Henderson earned $150,000 each for their lightweight fight at Bellator 292, while other fighters also received sizable purses.
Bellator 292's main event between Usman Nurmagomedov and Benson Henderson not only provided an exciting fight but also resulted in the two lightweights earning impressive six-figure paydays. The disclosed fight purses for the event were revealed by the California State Athletic Commission, with both Nurmagomedov and Henderson each receiving $150,000 with no win bonus. Nurmagomedov ultimately finished the fight with a rear-naked choke, marking Henderson's retirement from the sport. The fight also counted as a title defense for Nurmagomedov, who put his belt up for grabs.
The event also served as one of the opening rounds for the ongoing Bellator lightweight grand prix. Both Alexandr Shabily and Tofiq Musayev earned impressive paydays for their matchup, with Shabily taking home $150,000 after securing his spot in the next round of the tournament. Linton Vassell, who defeated Valentin Molkavsky in their fight, earned $100,000 and may have earned himself a shot at Bellator heavyweight champion Ryan Bader.
Popular British striker Michael "Venom" Page also earned himself an impressive payday of $100,000 after defeating Goiti Yamauchi with a brutal leg kick in the first round. In addition, Enrique Barzola, Josh Hill, Khalid Murtazaliev, Dovletdzhan Yagshimuradov, Laird Anderson, and Theo Haig all earned paychecks ranging from $6,000 to $62,000 for their respective fights.
The disclosed fight purses for Bellator 292 demonstrate the lucrative nature of high-level mixed martial arts events. Many fighters earn six-figure paydays for their performances, which can be a significant source of income for them. These purses also demonstrate the value of winning fights, as many fighters are offered win bonuses in addition to their base pay.