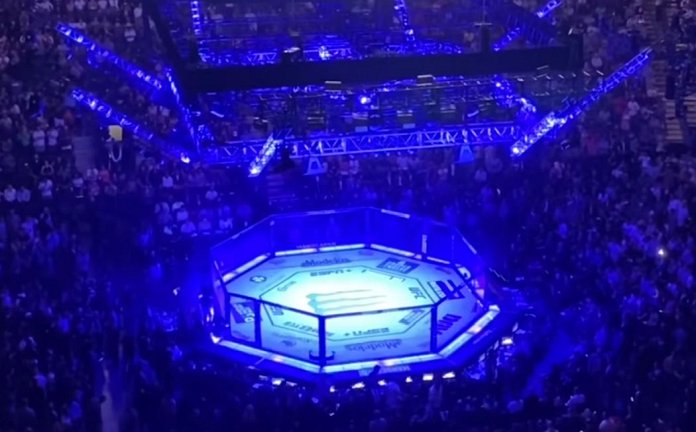 Sean O'Malley's coach, Tim Welch, believes the UFC supports O'Malley and would like to see him become the bantamweight champion.
Sean O'Malley's coach believes the UFC is fully supporting "Sugar". In August, O'Malley challenges Aljamain Sterling for the UFC bantamweight title at UFC 292. The fight has already generated a lot of attention, with Sterling exchanging words with UFC president Dana White through the media about the way he is promoted. Due to this, some fans have speculated that the UFC is secretly hoping O'Malley will dethrone Sterling later this summer. While he may not agree with that reasoning, O'Malley's friend and coach Tim Welch does agree with the sentiment.
"Yeah, for sure," Welch said on The MMA Hour when asked if he believes the UFC wants O'Malley to win. "Having 'Sugar' be the champion, what other bantamweight in history has just one-punched people and walked off like Mark Hunt? A bantamweight. A tall, skinny kid with tattoos and curly hair, one-punching people and walking off. The UFC knows what they're doing. 'Sugar' is a big superstar and the UFC helped with that, so I'm sure the UFC would love to see a KO artist that's as flashy as Sean be the champion." Winning against Sterling will not be easy, however.
"The Funk Master" is undefeated since 2017 and recently set the record for most consecutive bantamweight title defenses when he took a split decision win over Henry Cejudo at UFC 288. Earlier this week, Welch even called Sterling the "most dangerous bantamweight champion there's ever been," and so it goes without saying that Welch believes Sterling will be the most difficult matchup for O'Malley in the division. "Oh, for sure [Sterling is the toughest matchup]. For sure," Welch said. "Our professor, Augusto 'Tanquinho' Mendes, he won the ADCC and he's very strong. He's very strong and he's one of the very best grapplers on the planet at the weight, and he's even talked about how strong Aljo is. He's just so physically strong, and he's not only a good wrestler who is going to get on top and sit in the guard and not know how to pass the guard, he's going to pass, he's going to move to half guard, punch you, move to mount, take your back."
Despite this, Welch and O'Malley will not be deterred. Welch said the team already has a plan in place to get "Sugar" prepared, including training with high-level wrestlers throughout camp. Plus, despite being good, Welch says that Sterling is far from perfect. "He makes a lot of mistakes too," Welch said. "You see him dropping his hands, dipping his head. Henry's only 5-foot-2 and he almost smacked a head kick on Aljo. And he's hitting him. The key is going to be good footwork. It's going to be a big cage, that will be a big difference." UFC 292 is less than three months away, set to take place at TD Gardens in Boston on Aug. 19. And when it does come, Welch believes the UFC will get what they've been hoping for. "Sugar's reaction times are so good and if you make a mistake striking — look at Petr Yan, how high his guard is and how sharp of a striker he was, and 'Sugar' was able to find his chin and drop him," Welch said. "I just cannot see — I think 'Sugar' is going to crack him. I think he's going to hurt him, wobble him, and Aljo's going to take a s***** shot and he's going to put him to sleep, one way or another."