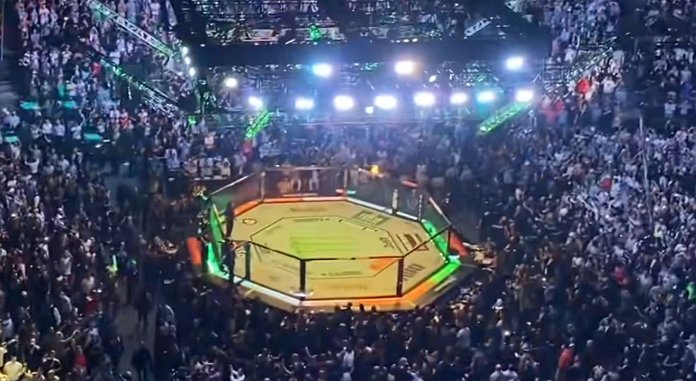 Colby Covington weighed in as the backup fighter for the UFC 286 main event, but UFC President Dana White downplayed it as a normal protocol and was surprised by the media attention it received.
Colby Covington surprised many in the MMA community by weighing in as the backup fighter for the UFC 286 main event between Leon Edwards and Kamaru Usman. However, UFC President Dana White doesn't understand why it's such a big deal. White revealed that every UFC fight has a backup fighter, but it's something that's never promoted or discussed. He stated that Covington serving as the backup fighter wasn't a secret; it's just that nobody ever asks about it.
Covington stepped on the scale for the first time in more than a year during Friday's official weigh-ins and made weight at 170 pounds in case his services were needed for the welterweight title bout. It has been nearly a year since his unanimous decision win over Jorge Masvidal in the main event of UFC 272 in March 2022. In the days following the fight, Covington was allegedly attacked by Masvidal outside of a restaurant in Miami Beach, Fla. White has been saying that Covington has been ready to return, but certain matchups didn't line up.
Many people speculated whether Covington's appearance in London meant he would face the winner of the trilogy bout between Edwards and Usman. However, White said that things are still up in the air, and he doesn't know if Covington will be next in line for the title. White acknowledged that Covington is, without a doubt, one of the best in the world, and he's right there.
In conclusion, while Covington's weigh-in as the backup fighter for UFC 286's main event came as a surprise to many people, it's not something new for the UFC. White stated that every UFC fight has a backup fighter, although it's not something that's typically discussed or promoted. As for Covington's future in the UFC, it's still uncertain whether he'll be next in line for the title. Nonetheless, White acknowledges that he's one of the best fighters in the world.