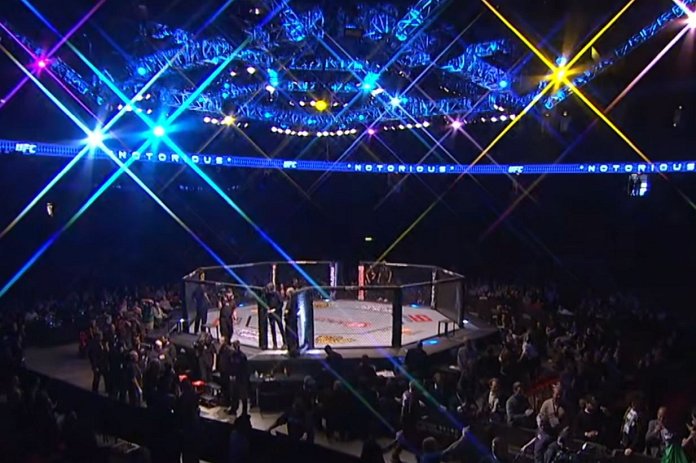 Mixed martial artist Conor McGregor and boxer Canelo Alvarez have engaged in a verbal sparring match, leading to rumors of a potential fight, while UFC heavyweight champion Jon Jones and heavyweight boxing champion Tyson Fury have also been trading barbs, but their fight is unlikely to happen in either sport.
The world of combat sports is abuzz with another batch of potential super fights. UFC fighter Conor McGregor and boxing champion Canelo Alvarez have been exchanging words about who could beat the other, adding to the growing number of mixed martial artist vs. boxer spats. However, this is unlikely to result in an actual fight, and the verbal battle may simply elevate the stock of both men.
Another potential fight comes from UFC heavyweight champion Jon Jones, who has been engaged in a war of words with heavyweight boxing champion Tyson Fury. UFC president Dana White has endorsed this fight, but the two champions have made it clear that they are only interested in fighting under their own sport's rules.
In the past, McGregor managed to turn his trash talk into an actual boxing match with Floyd Mayweather, one of the biggest names in boxing history. While McGregor lost, the bout shattered records in combat sports, generating around 4.3 million pay-per-view buys and $600 million in total revenue. This success has prompted more fighters, like Jones and Fury, to engage in similar verbal spats that could potentially lead to lucrative bouts.
As for McGregor himself, he is set to face fellow coach Michael Chandler in a highly anticipated bout in late 2023. However, he must first re-enter the USADA UFC Athlete testing pool and provide clean results for six months. While there are rumors that the fight could happen in December 2023, his re-entry into the testing pool has yet to occur, putting the potential bout in jeopardy.
Overall, the combat sports world is buzzing with talk of potential super fights that could generate significant revenue and make headlines. However, fans will have to wait and see which of these verbal spats will turn into actual fights.