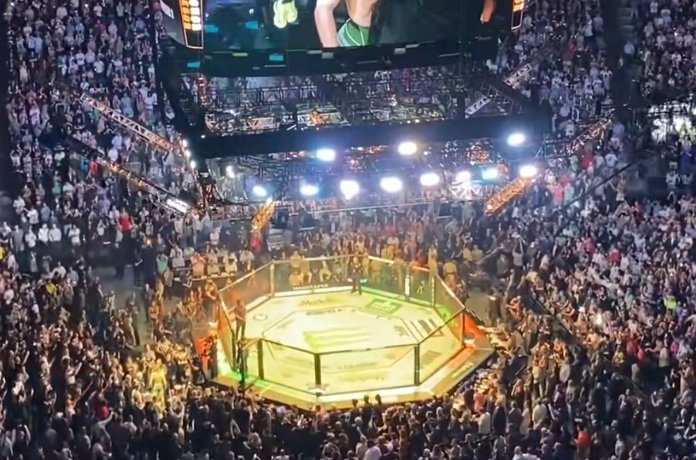 Welterweight champions Leon Edwards and Kamaru Usman have both expressed their willingness to face Conor McGregor, who announced his plans to face Michael Chandler at 170 pounds in the hopes of being propelled into title contention.
Conor McGregor has expressed an interest in competing in the welterweight division in the UFC. Despite his intention to face Michael Chandler at 170 pounds, with hopes of being propelled into title contention, it is uncertain whether the UFC has any immediate plans for him. However, reigning welterweight champion Leon Edwards appears to welcome the challenge, should it arise. In an interview, he said, "As the king, I welcome all challengers, so whoever comes can get it."
Kamaru Usman has also entertained a possible matchup against McGregor in the past. Although McGregor only has two wins at welterweight, both coming against veteran lightweights in Nate Diaz and Cowboy Cerrone, his history as the biggest draw in the UFC is not lost to either Edwards or Usman. However, Edwards added that he was currently focusing on defending his belt in his next bout against Usman, which he believes will be the toughest challenge in the division.
McGregor's plans to run at welterweight in the UFC have been met with enthusiasm, but the UFC may not have scheduled any immediate fights at the division for him. Regardless, McGregor's intentions are clear, as expressed in an interview: "Yeah, I'd like [a welterweight title shot], so I would like that." Edwards and Usman, for their part, appear to be open to the possibility, with Usman stating, "If it happens, it happens."
Overall, the idea of McGregor competing for welterweight gold is an enticing one for fans of the sport, where he is undoubtedly one of its biggest stars. However, it remains to be seen if McGregor's plans will materialize or if Edwards or Usman will be his future contenders. For now, both Edwards and Usman are focused on their upcoming bouts, which they expect to be highly challenging.