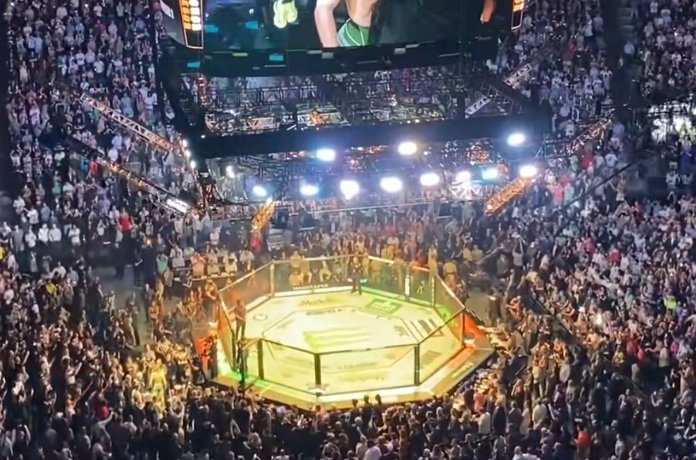 Dricus Du Plessis criticized Chael Sonnen's remarks about him messing up his title opportunity due to an injury which prevented him from fighting Israel Adesanya at UFC 293 and caused Sean Strickland to take over, leading to significant shifts in the middleweight title; despite being overlooked currently, Du Plessis expressed no regrets and affirmed his readiness for future matches when fit and healthy.
Dricus Du Plessis has been unimpressed by Chael Sonnen's recent criticisms of him. Following Du Plessis's victory over Robert Whittaker at UFC 290, he was established as the imminent contender to meet Israel Adesanya. Unfortunately, an injury prevented Du Plessis from participating in the UFC 293 battle with Adesanya. Instead, Sean Strickland took over, resulting in one of the biggest MMA upsets in history and a reshuffling of the middleweight championship. Subsequently, Sonnen disparaged Du Plessis for squandering his championship chance and subsequently being stuck in limbo, which incensed Du Plessis.
In an interview on "The MMA Hour" Du Plessis retorted, "We did a faceoff. The champion got in there, so it was set in stone. I am the No. 1 contender in the world." But Du Plessis faced controversy when Sonnen suggested that the fighter was unwilling to participate in a bout he hadn't fully recovered for. Du Plessis rebutted, "Chael Sonnen said something stupid like, 'Dricus wasn't even limping when he was walking out of the cage!' What a dumb thing to say. All that adrenaline in your body, you just knocked out Whittaker, just faced off with Adesanya, you think I'm going to walk with a limp? I don't know what kind of man you are but I'll fake that limp every day."
Elaborating further the issue of his injury, Du Plessis admitted he had to withdraw from UFC 293 due to a foot injury incurred shortly before his fight with Robert Whittaker at UFC 290. He explained that it was the timing of the injury and the intense recovery period that shattered his plans. He said, "I had a great fight camp, but unfortunately I got injured, 19 or 18 days — it was exactly the day before we flew out. It was my last session at the gym and I injured myself. I didn't kick with the foot once. .. Adrenaline pulled me through. Three weeks before the fight, when I arrive, all the hard work is done. I'm ready to fight."
Despite the circumstances that were beyond his control, Du Plessis still finds himself on the fringe of the middleweight title. UFC CEO Dana White has proposed a direct rematch for Adesanya. As Sonnen also pointed out, the winner of the upcoming fight between Khamzet Chimaev and Paulo Costa could potentially supersede Du Plessis. However, Du Plessis remains undeterred, confident that he would have vanquished Adesanya at UFC 293, and despite it all, he bears no regrets. "Not at all. Not one single part," Du Plessis declared. He believes if he is fit and healthy, he could win over anyone.