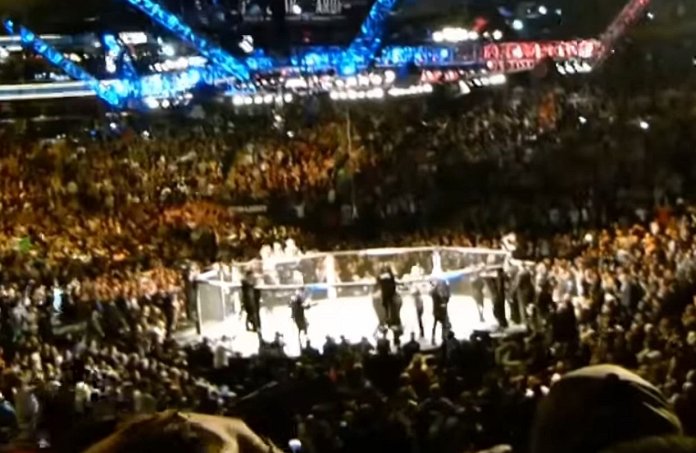 Dustin Poirier believes that if Conor McGregor returns in good form, he will stop Michael Chandler within two rounds in their upcoming fight.
Dustin Poirier is no stranger to Conor McGregor and Michael Chandler, as he holds a combined 3-0 record over the two men set to headline the upcoming season of The Ultimate Fighter 31. Poirier defeated McGregor in back-to-back fights in 2021, first knocking him out with a second-round assault at UFC 257, then winning again via first-round stoppage after McGregor suffered a broken leg at UFC 264. Poirier went on to topple Chandler as well, claiming a third-round submission this past November in an action-packed affair at UFC 281.
As the most recent opponent for both men, Poirier finds himself in a unique position to predict the outcome of McGregor vs. Chandler. "I think that if Conor comes back anything like he was with his timing and rhythm, with the injury that he had and this long of a layoff, and we're not getting any younger either — if he comes back similar to who he was before he left, I think he stops Michael Chandler," Poirier recently predicted on The MMA Hour. "If Conor is who he was before the injury and stuff, I think two rounds — I think the fight's over in two rounds."
However, McGregor's health and dedication are two of the biggest question marks surrounding the fight. A former two-division champion, McGregor has competed just four times since 2016, winning only once. He's remained out of action since badly injuring his leg in his July 2021 trilogy match with Poirier. McGregor withdrew himself from the USADA testing pool following that loss, but is expected to re-enroll in the program imminently. Once he does, he'll be required to stay in the testing pool for six months before he is eligible to compete.
UFC president Dana White said recently that the promotion is targeting either late November or December for McGregor vs. Chandler following the airing of TUF 31. Poirier, like many within the MMA world, is curious to see which version of McGregor shows up against Chandler — the killer of yore, or a diminished and unfocused ex-champion. "If anybody can [dial back the clock], I think it would be him," Poirier said. "If he's 100 percent dedicated and focused, and put the blinders on and really go at this with all of himself, I think he can. But we'll see, man. That's what makes it so interesting."