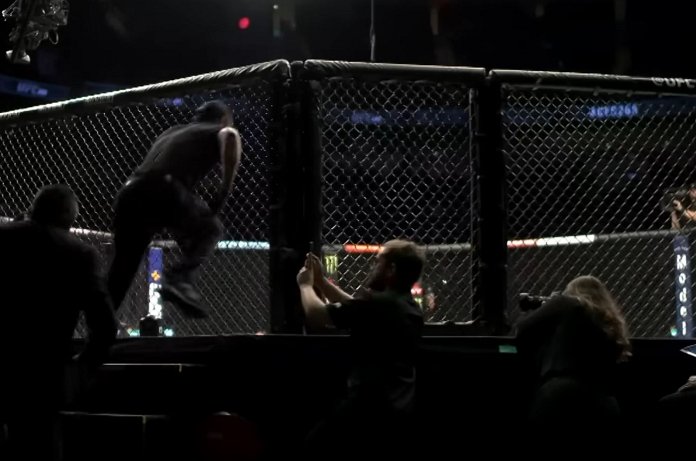 Henry Cejudo advises Israel Adesanya to point fight or outwrestle Alex Pereira in their MMA rematch and not engage in a slugfest.
In the upcoming UFC 287 event, former middleweight champion Israel Adesanya will try to achieve something he has never done before, which is beating Alex Pereira. Pereira holds three wins over Adesanya in combat sports, two in kickboxing, and one in the UFC. Adesanya was ahead on the scorecards going into the final round with Pereira during their previous encounter, but Pereira pulled out the win and took the belt.
In this rematch, former two-division UFC Champion and coach Henry Cejudo believes he knows how Adesanya can turn things around. Cejudo advises Adesanya to point fight or use his speed, not allowing Pereira to turn the fight into a slugfest. Cejudo suggests Adesanya change his stance and utilize his wrestling skills if needed, as he had previously gained over six minutes of control time.
Cejudo believes there is pressure on Adesanya to win this fight against Pereira, as it could be a "do or die" moment. However, Cejudo thinks Adesanya can thrive under pressure and use it as motivation to compete at his best. Cejudo emphasizes the importance of outcompeting Pereira, who has previously beaten Adesanya three times.
In summary, Cejudo believes Adesanya can turn things around in this rematch against Pereira by point fighting, using his speed, and wrestling if necessary. The pressure is on Adesanya to win this fight, but Cejudo believes he has what it takes to come out on top.