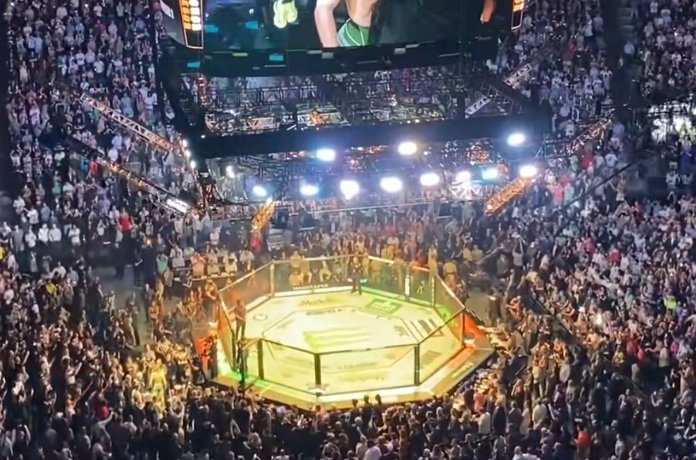 Coach Eric Nicksick received a compliment from Israel Adesanya after Sean Strickland's unexpected win against Adesanya at UFC 293, where Nicksick was credited for breaking down Adesanya's techniques and preventing Strickland from being drawn into Adesanya's striking style.
Throughout his career, Eric Nicksick has received numerous accolades, but a compliment from Israel Adesanya is one that will remain with him for a significant time. At UFC 293, both Nicksick and Adesanya were present on opposite ends of the octagon. Nicksick was cornering Sean Strickland during the course of Strickland's unanimous decision win in the middleweight championship main event, an event that proved to be one of the most unexpected turnouts in recent memory. Not only did Strickland face long odds, but he managed to convincingly outperform Adesanya for five rounds.
Following Strickland's success, Nicksick and Adesanya's team showed mutual respect for each other with Adesanya commending Nicksick for his meticulous analysis of his techniques. Nicksick commented on their respectful relationship during an interview, "Izzy and I are cool. I have zero issues with this man, nothing but respect, nothing but respect for his team. It was nice to have a moment with him because all fight week long, you know how the tension is between teams." Nicksick appreciated Adesanya's comments after the match, and the two shared a friendly exchange.
Adesanya attempted for the first defense of his second UFC title reign after regaining the belt from Alex Pereira earlier this year. He was successful in defending his championship five consecutive times during his first run, including wins against Robert Whittaker, Yoel Romero, and Paulo Costa. Unfortunately, Adesanya's striking, which had been one of the key factors to his success, was rarely proven against Strickland. Nicksick was the one who ensured Strickland's performance wasn't impeded despite a strong first round almost allowing Adesanya to finish him. Nicksick noted, "If I don't tell him this, Izzy is going to knock him out."
Nicksick managed to make a key adjustment for Strickland; he advised him not to just parry Adesanya's southpaw attacks, noting Strickland's arm repeatedly lowering, leaving him susceptible to a high kick. Instead, he directed Strickland to focus on hand-fighting and counter-punching during such situations to disrupt Adesanya's rhythm. He elaborated, "Izzy's a rhythm fighter and as you noticed, we had four or five different ways to disrupt the rhythm." Though wrestling was part of Strickland's preparation, Nicksick revealed that it wasn't used during the fight since it was deemed unnecessary.