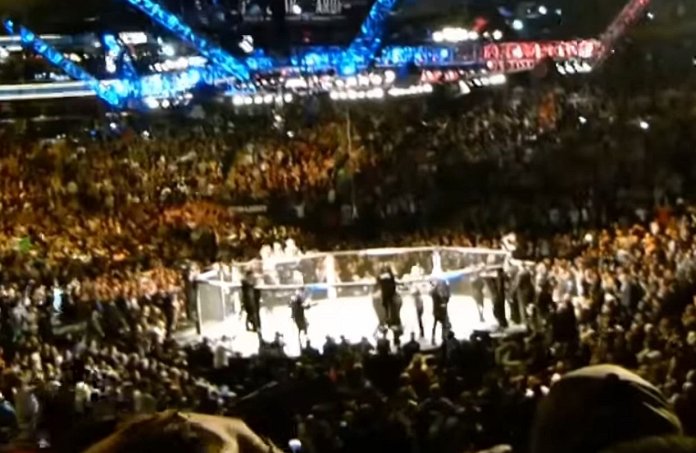 In the co-main event of UFC 286, Justin Gaethje won a majority decision over Rafael Fiziev after a three-round war, declaring afterward that he was taking one more run at the title but wouldn't be around for much longer.
In the co-main event of UFC 286 on Saturday at the O2 Arena in London, England, Justin Gaethje and Rafael Fiziev faced off in a battle between lightweight contenders. Fiziev entered the bout as the No. 6 ranked fighter in the division, riding a six-fight winning streak with bonuses earned in his last five fights. Meanwhile, Gaethje, ranked No. 3, was coming off a loss in a championship bout against Charles Oliveira, having fought for the title twice before.
The fight got off to an intense start, with both fighters exchanging kicks and standing toe-to-toe, throwing punches and kicks to end the match. Fiziev was the aggressor in the opening round, pressuring Gaethje and delivering front kicks to the body. Gaethje managed to connect with a hard leg kick, and he attempted to take the fight to the ground in the closing moments of the round, but Fiziev shook off the attempt. In the second round, both fighters continued to trade strikes, with Gaethje landing a cut on Fiziev's face.
The final round saw Fiziev connect with a huge right hand and land a left hook that staggered Gaethje, but Gaethje responded with a combination of his own. He tried to take Fiziev down, but Fiziev remained standing, with Gaethje landing jabs repeatedly. Gaethje's uppercuts proved especially effective, with two landing in a row, bouncing Fiziev's head back. In the final seconds of the match, Gaethje changed levels and took Fiziev down.
The judges scored the match 29-28, 29-28, and 28-28 for Gaethje by a majority decision, earning him the victory. Following the win, Gaethje declared his intention to take one more run at the title but cautioned that he wouldn't be around for much longer. "The guys are young, hungry and that's a dangerous motherf**ker," he said.
In the UFC 286 Live Results, Edwards vs. Usman 3, Gaethje vs. Fiziev proved to be a thrilling co-main event, with both fighters putting on a show for fans. While Fiziev's winning streak came to an end, Gaethje demonstrated his strength as a contender in the stacked lightweight division. Fans will be eager to see what's next for the fighters and who Gaethje will face in his next run for the title.