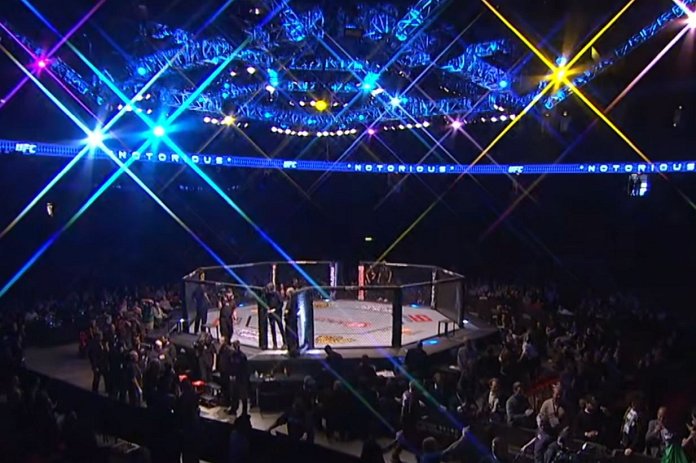 Leon Edwards defeats Kamaru Usman by majority decision in their third fight at UFC 286 to retain the welterweight title.
In a closely contested fight, Leon Edwards successfully defended his UFC welterweight title against Kamaru Usman in the main event of UFC 286 at The O2 in London. The fight went the distance with Edwards winning by a majority decision, having earned two winning scores to Usman's one. The judges' scorecards were affected by a point deduction in Round 3 when Edwards grabbed the fence, hindering Usman's takedown attempt. Judges Ben Cartlidge and Chris Lee scored the fight 48-46 in favor of the champion, while David Lethaby saw it as a draw.
This was the third fight between the two, with Usman winning the first one in December 2015 and Edwards avenging his loss in their second meeting at UFC 278 in August of the current year. The fight was close, and had Lethaby's scorecard been the consensus, the title would still have remained with Edwards. It was also the first time Edwards had been able to earn a decision victory over his rival.
The fight was highly anticipated, and fans and spectators alike were eagerly waiting to see who would leave the arena victorious. With the title still around his waist, Edwards solidified his position as a top fighter in the UFC. Whether or not fans agree with the judges' decision is up for debate, but the intense action and close scoring ensured that both fighters gave their all in the octagon.
In conclusion, the UFC 286 main event saw Leon Edwards defeat Kamaru Usman in a highly contested fight that went the full five rounds. Despite a point deduction in Round 3 for a fence grab, Edwards earned two winning scores to Usman's one to retain his welterweight title. This was the first time Edwards had earned a decision victory over Usman in their three fights.