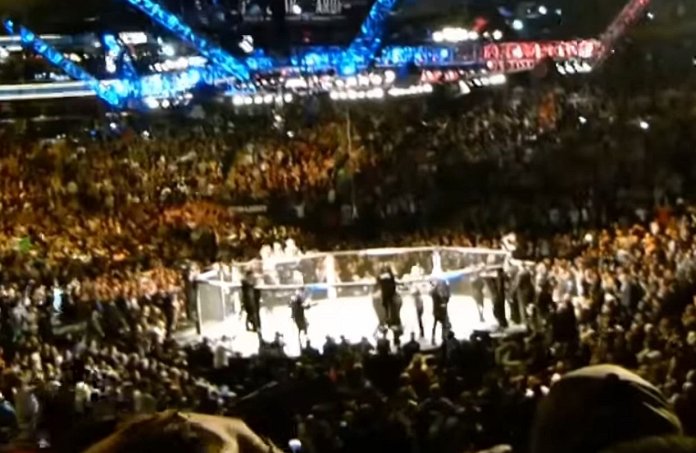 Leon Edwards successfully defended his welterweight title by earning a majority decision in his trilogy fight against Kamaru Usman, displaying strong striking ability and impressive takedown defense throughout all five rounds.
Leon Edwards secured a majority decision victory over Kamaru Usman in their trilogy fight at UFC 286 on Saturday, proving that his initial win over the former champion was no fluke. Edwards showcased a powerful performance over all five rounds, utilizing an array of kicks which caused Usman problems throughout the fight. While Usman had some strong moments, he was unable to build enough momentum to sway the judges in his favor. The scores read 48-46, 48-46, and 47-47, with Edwards being declared the winner, extending his unbeaten streak to 12 fights in a row.
"I was landing cleaner shots, I took out his legs," Edwards stated when asked about his win. "It was the hardest fight to this day, and I want to thank you for being a great competitor. Clearly, he and his coaches worked on the defense for [the head kicks]. Fair play for him being disciplined all the way through the fight. I knew it was a close fight." Edwards showed confidence throughout the match with his quick and decisive strikes, one of which included a powerful body kick to Usman that rattled his midsection.
Usman tried to close the distance, but Edwards kept him at bay with his fast hands and an array of kicks. Edwards also kicked at Usman's legs, adding to the former champion's problems. In the third round, Usman grabbed the fence in an attempt to prevent Edwards from dragging him down, forcing referee Herb Dean to pause the contest and take a point away from Edwards for the infraction.
Edwards used his takedown defense to great effect and was starting to return to his head kick as he looked to replicate the finish from their rematch in August. Despite Usman's late takedown, Edwards quickly shrugged him off and kept throwing kicks to ensure he left the O2 Arena with the welterweight title still around his waist. While Usman accepted the defeat, he vowed to come back and challenge for the title again. With his second win over Usman, Edwards looks to move past that rivalry and focus on moving forward in the welterweight division. He wasted no time looking past the always-spoken Colby Covington at ringside, instead turning his attention towards Gilbert Burns vs. Jorge Masvidal at UFC 287.