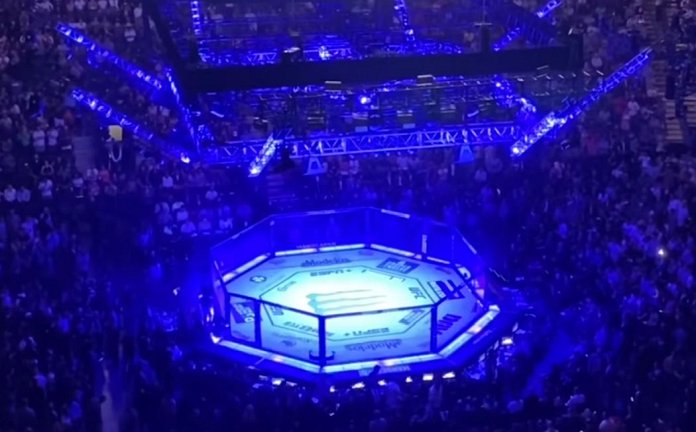 UFC strawweight Mackenzie Dern accused her estranged husband Wesley Santos of physical abuse during a fight for custody of their daughter, leading to mutual allegations of domestic violence and the court ordering joint custody.
UFC strawweight Mackenzie Dern recently revealed details about her strained relationship with her estranged husband, Wesley Santos, during an appearance on The MMA Hour. For the first time, she accused him of physical abuse and talked about her struggles in defending herself and fearing for her daughter's safety. She admitted staying in the relationship due to her beliefs and but eventually realized that her situation was getting worse, with police being called to their house multiple times.
Santos has denied Dern's allegations, stating that he is disappointed with her choice to discuss their divorce and custody issues involving their daughter Moa publicly. He claims that her statements are false and defamatory and says he will speak out after their divorce is finalized. One month prior to the event, Dern and Santos were involved in a custody fight over Moa, with both parties trading domestic violence accusations in court.
In her claims, Dern accused Santos of repeatedly physically and emotionally abusing her, including slamming a door on her leg during a fight. In response, Santos alleged that he was the one being abused and provided videos and pictures of injuries he claims were caused by Dern. The court did not find either party solely responsible for the alleged abuse and consequently ordered joint custody of their daughter. However, Dern was also ordered to pay Santos a total of $14,006 per month for spousal and child support, as well as $10,000 of his court fees.
Dern and Santos are set to return to court next month to decide on a restraining order filed by Dern in April and to finalize the custody agreement. Dern has said that she used her anger about her personal life in her fight against Angela Hill, dominating over five rounds and ultimately winning the bout.