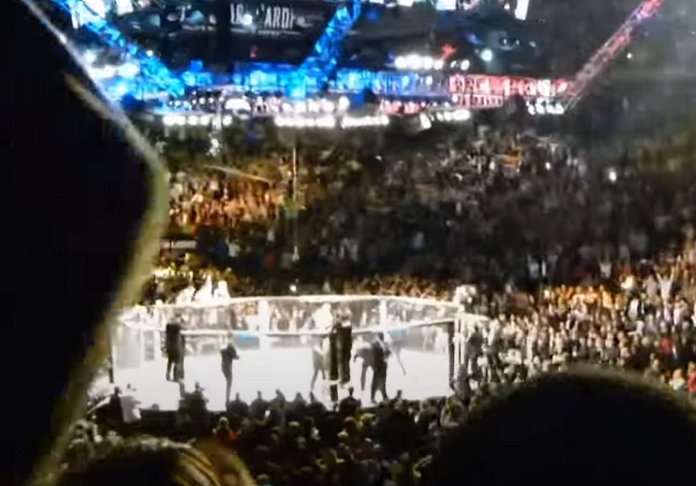 Former pro boxer B.J. Flores was shot in the leg during an armed robbery attempt in Medellin, Colombia, where the suspects attempted to steal his wallet and watch.
Former professional boxer and current trainer of Jake Paul, B.J. Flores, was shot during an attempted armed robbery in Medellin, Colombia. The incident occurred while Flores was on the passenger side of a vehicle waiting at a red light. Flores posted a video on Twitter showing medical attention being given to his right leg that had been shot. In the video, Flores' right hand is stained with blood, and gauze is visible on his leg.
In a tweet, Flores gave further details about the attack, stating that he had a pistol to his right temple, but was able to move the weapon down, managing to get shot in the leg only once. Flores expressed gratitude for being alive and added that he was waiting on surgery to remove the bullet at a hospital. Flores also posted on Instagram, revealing that the suspects tried to steal his wallet and watch, and that he defended himself as best he could.
Flores had a successful pro boxing career himself before becoming a full-time trainer for Jake Paul. He had 39 fights with a record of 34-4, 1 NC, and challenged for four titles during his 15-plus year run, both undisputed and interim. Flores also won 21 of his fights by knockout.
This incident highlights the danger of armed robberies and the violence that can occur during these situations. It also shows the resilience of Flores to be able to defend himself against an armed attack and survive being shot. The incident serves as a reminder to always be aware of one's surroundings and to take precautions when traveling to unfamiliar places.