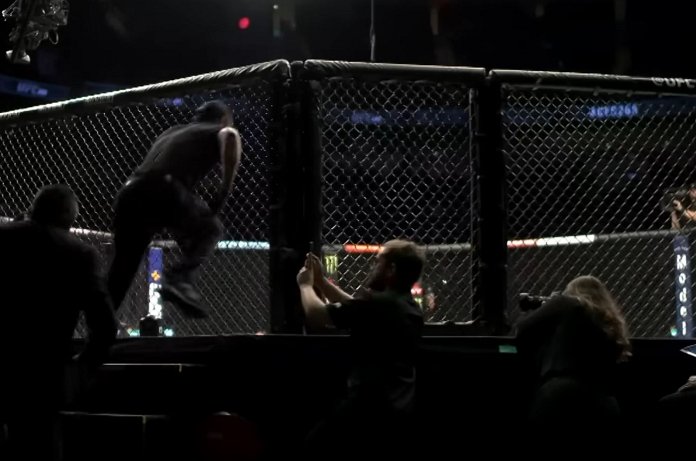 Tyson Fury insists on fighting Jon Jones under boxing rules, stating he doesn't "roll round the floor" and prefers to "stand up and punch."
Tyson Fury has no plans to dabble in MMA if he ever fights Jon Jones. Both heavyweight superstars – Fury currently holding the WBC and The Ring titles, while Jones claimed a vacant UFC belt in March – seem to be in agreement that they would like to fight one another. However, the two fighters are far apart on how a potential matchup might happen. Fury recently dismissed the idea of meeting Jones in the octagon, which prompted UFC President Dana White to express his willingness to make a Fury-Jones fight happen, but under MMA rules.
On Wednesday, Fury doubled down on his boxing suggestion through an Instagram story. In response to White's comments, Fury wrote, "If you guys want to fight me it's got to be under boxing rules. I don't roll round the floor, I stand up and punch". Although Fury has dabbled with MMA training in the past, working with former UFC contender Darren Till in 2019 on the basics, he has consistently maintained his preference for boxing rules. He even previously suggested that he and Francis Ngannou could meet in the cage with four-ounce gloves but under boxing rules. In his most recent fight, Fury retained his WBC title by defeating Derek Chisora via a 10th-round TKO.
Meanwhile, Jones is still awaiting news of his first heavyweight title defense, as a previously discussed matchup with Stipe Miocic is yet to be made official. It remains to be seen whether the two heavyweight champions will eventually face off in the ring, but it is clear that Fury is unwilling to compromise when it comes to the rules of the fight.