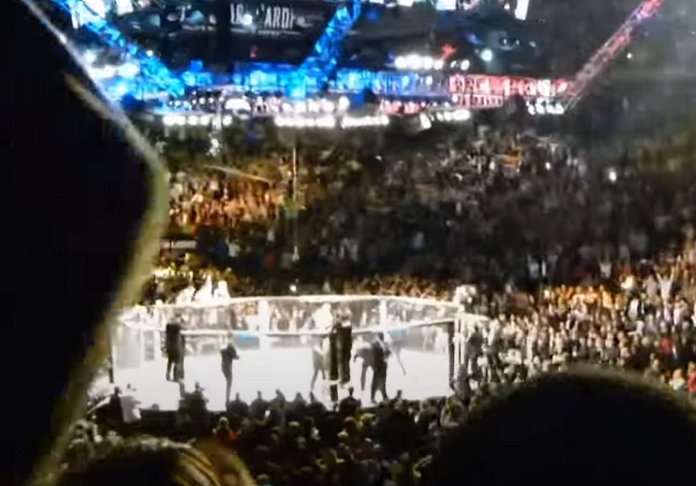 Following a split draw in her rematch against Alexa Grasso at Noche UFC, Valentina Shevchenko expressed her dissatisfaction, arguing that judge Mike Bell's decision to award Grasso a 10-8 in the final round was unjust, as she believed she had won the majority of the rounds and felt the event being held on Mexican Independence Day may have influenced the decision.
At Noche UFC, Valentina Shevchenko had expected to celebrate her second time holding the flyweight champion title. Instead, after her rematch with Alexa Grasso, she contended with a controversial split draw. A notable factor in the scoring was judge Mike Bell awarding Grasso a 10-8 in the fifth round, leading to a total score on his card of 47-47. Meanwhile, the other two judges split at 48-47 – Grasso being the choice of one and Shevchenko that of the other. Consequently, the result was a split draw, which left Shevchenko feeling disheartened.
Shevchenko's disappointment was heightened by her belief that she had won three rounds whilst Grasso had possibly taken two. As she noted at the Noche UFC post-fight press conference, the 10-8 decision in round five was, in her view, "completely unfair". She had started the fifth round in a strong position and was seemingly on track for a unanimous vote in her favor to retrieve the title, previously claimed by Grasso in March. However, when Shevchenko's takedown attempt failed, Grasso took this opportunity to go on the offensive, leaving Shevchenko struggling to fight off a rear-naked choke submission – an uncanny reminiscence of their first showdown also held back in March. Despite getting through this tough situation, Shevchenko was confident that she deserved the win.
While Shevchenko agreed that Grasso had dominated the fifth round, it was not clear to her why the scorecard was marked with a 10-8 tally – a deciding factor which she believed may have been influenced by the celebratory mood of Mexican Independence Day. She argued that a 10-8 score was usually only justified when one fighter was drastically outperformed, practically seeking escape from the octagon. However, round five was not such a case, as asserted by Shevchenko, who mentioned that Grasso failed to land a hit when she was at an advantage and she (Shevchenko) was able to weather Grasso's attack without too much harm. Unfortunately, this discrepancy is rarely addressed, as the scoring system in fights remains anonymous and the judges' verdicts are not publicly explained.
After a grueling match that resulted in a split draw, Shevchenko was left unfulfilled and revealed that she had also sustained a broken thumb as early as the first round. She persevered through the injury, unwilling to halt and disappoint the eagerly watching fans. Even though this decision has likely affected the fight's outcome, she held firm that she had done her utmost to clinch the win. Shevchenko is now looking forward to a rematch when she has fully recovered, which is uncertain despite her desire to push on and prove her standing in the league.