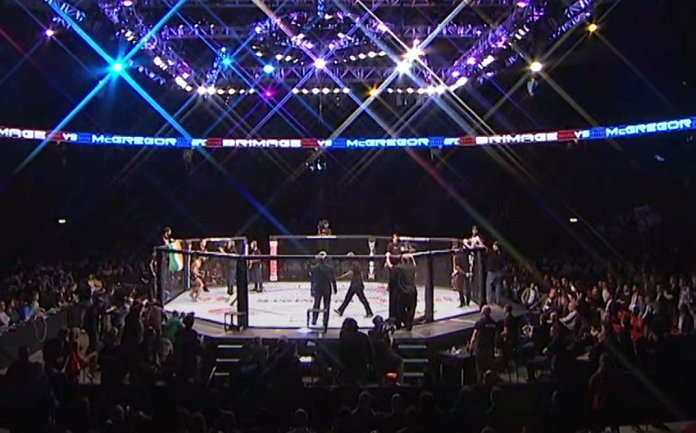 Alexa Grasso successfully defended her flyweight title over Valentina Shevchenko with a split draw in a rematch at Noche UFC, sparking discussions on the scoring, controversy, and possibility of a third match.
Alexa Grasso successfully defended her flyweight title over Valentina Shevchenko with a split draw in their rematch at Noche UFC. As with any draw, this outcome prompted a flurry of thoughts from the public, prompting questions about what exactly happened, whether it was the right decision, and what the future holds for both fighters. These are some of the points that will be addressed in this week's mailbag discussion.
As is the nature of draws, there was no clear winner, a sentiment that was echoed by a tweeter named Jackson Marusich who asked if a draw was the right decision. The fact that nobody won isn't necessarily a bad thing, since both fighters gave their all. This reviewer scored the fight as three rounds to Grasso with round 4 being particularly close. If either fighter won, it was not by a big margin. Grasso and Shevchenko's second encounter left a cloud of uncertainty as to who was the superior fighter. Upon close review, it appeared that both women were evenly matched with Shevchenko being slightly more skillful, but Grasso more opportunistic. This resulted in Grasso losing many of the battles, but winning a few in significant ways.
Bringing up the MMA scoring rules, another observer said he would score the match 47-46 in favor of Grasso, with a significant number of points earned in rounds 2 and 3. However, a draw seems to be the most fitting outcome as both women shared in successes and failures. In the end, Grasso deservedly retained her title. The fighting sparked a controversy when Mike Bell gave Grasso a 10-8 in the fifth round. Overall, if fans had not seen the draw scorecards, there wouldn't have been that much controversy surrounding the fight. There was a possibility of a draw with Shevchenko winning rounds 1,3, and 4, with Grasso getting a 10-8 in round 2.
Seems like a third match between Grasso and Shevchenko is on the cards for March at UFC 300. It's the ideal play since trilogies are easier to promote, especially when the last fight ended in a draw and was a fight of the year contender. That's the most straightforward course, and it seems Erin Blanchfield and Manon Fiorot can compete in a true No.1 contender matchup. Whether this will be realized at UFC 300 is a matter of time and dependent on prevailing circumstances. However, a third title fight at UFC 300 would be perfect. Valentina might then consider moving to the 135 category, especially since she's had successes there before, but that should only come after her finished business with Grasso.