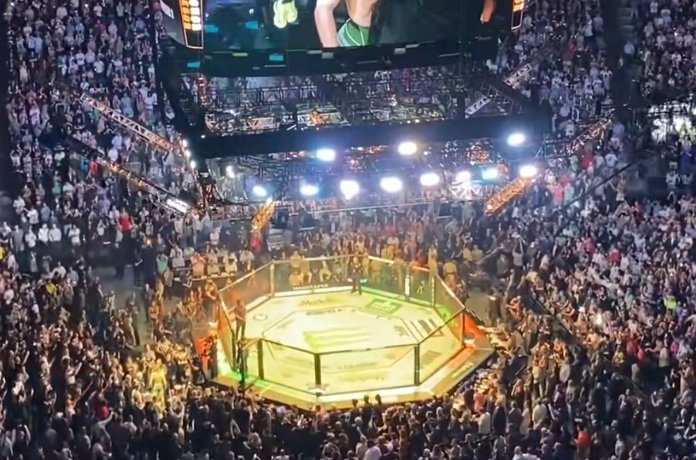 UFC heavyweight Tom Aspinall believes that the biggest unknown factor going into the UFC 286 trilogy between Leon Edwards and Kamaru Usman is whether Usman's brain has fully recovered from the knockout he suffered at the hands of Edwards seven months ago.
As the trilogy fight between Leon Edwards and Kamaru Usman approaches, UFC heavyweight Tom Aspinall believes Usman's brain is the biggest unknown factor. With seven months since Edwards knocked Usman out with a head kick in their UFC 278 rematch, Aspinall wonders whether the ex-champ is fully healthy. In addition to physical recovery, he questions whether Usman has been able to recover mentally and psychologically within such a short time frame.
Their previous two fights have been split, with Usman winning a unanimous decision in 2015, and Edwards rebounding with a knockout in their UFC 278 rematch. While Usman characterizes his loss as a misstep, the betting line favors him as a comfortable favorite to take the trilogy. However, Aspinall can understand Edwards' sluggishness in their previous bout as a result of the altitude in Salt Lake City, the location of UFC 278.
While Aspinall can't predict the fight's outcome, he is sure Usman respects Edwards after their last bout. However, he emphasizes the impact of the head kick on Usman's brain, which may affect his performance on fight night. As a fighter himself, Aspinall understands the value placed on being in prime physical and mental condition for a fight, especially a high-stakes one like this.
Regardless of the outcome, the upcoming trilogy fight between Edwards and Usman promises to be a battle between two of the best welterweights of all-time. The unknown factor of Usman's brain functions adds an extra layer of intrigue and highlights the importance of taking care of one's health in the sport.