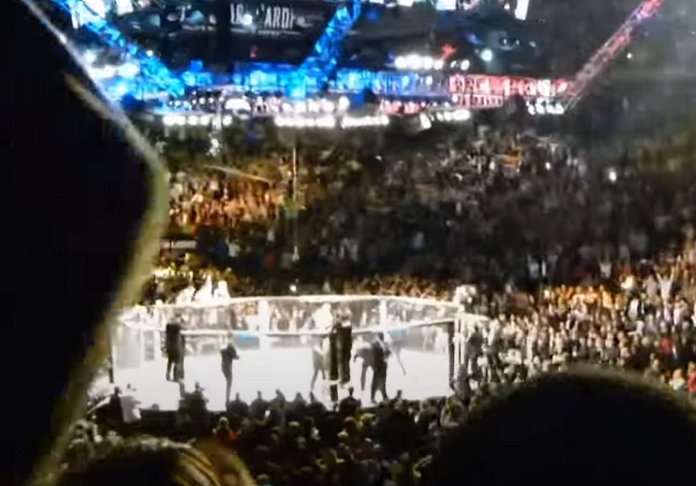 Ailin Perez won a fight in the UFC, but also got into a physical altercation with fellow UFC bantamweight Joselyne Edwards, with conflicting accounts of the incident from both fighters and MMA manager Alex Davis.
Ailin Perez had two fights last week. On Saturday, Perez won a unanimous decision over Lucie Pudilova on the preliminary card of UFC Vegas 82. But prior to that victory, Perez also had a run in at the UFC PI as she told reporters after the fight that the black eye she was sporting into the cage came from an altercation she had on fight week. This incident was very personal to Perez, who shared her viewpoint: "So, pretty much I'm someone just like everyone else. I don't have a problem personally with anyone. What I did was I stated my opinion online about the fight."
She also thanked her coach for his intervention during the altercation, stating, "I want to thank my coach, who was there at the time of the assault, because if it wasn't for him, I would have had much worse injuries." She continued, "the fight probably would have been off if it wasn't for my coach, who saved me." The name of the fighter who attacked her was not mentioned, but Perez's coach, Javier Oyarzabal, was involved in the altercation, which led to a third account of the situation from MMA Manager Alex Davis. Davis witnessed the entire scene and claimed, "I saw Ailin and her coach on top of Joselyne, so jumped in to break up the fight. When I went to help out and saw the male coach choking Joselyne with a rear-naked choke, and it was very deep — he was cranking on the choke."
Joselyne Edwards also gave her side of the story, stating, "Her coach attacked me. I practically had to fight two of them. He did not protect anyone, he started the fight, he was the one who heated things so that the fight would take place, and then he attacked me and was strangling me. Later, when they had already separated me from Ailin, he was still strangling me and did not want to let me go." The matter is under investigation, and there is no information on whether either fighter will face consequences for the altercation.