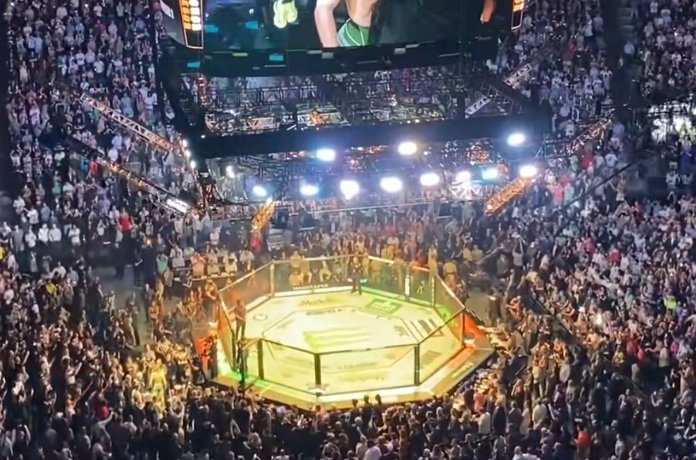 Alexa Grasso retains her flyweight championship title after a controversial split draw rematch with Valentina Shevchenko, in which one judge's scoring was notably divergent, awarding Grasso a 10-8 victory in the final round.
Alexa Grasso retained her Noche UFC flyweight champion title after battling it out with Valentina Shevchenko, though not without controversy surrounding the split draw outcome. The fiercely contested match lasted for 25 gruelling minutes, the deciding factor coming in the fifth round. Grasso attempted a late rear-naked choke, which Shevchenko successfully fended off until the final bell rang. The scorecards showed judge Sal D'Amato awarding the fight 48-47 to Shevchenko, while judge Junichiro Kamijo scoring it 48-47 for Grasso. The third official, Mike Bell, offered a different perspective, scoring the match 47-47 which led to the split draw result.
It was later revealed that the fifth round was awarded to Grasso by Bell with a 10-8 which is what led to his 47-47 scorecard. Shevchenko, usually reserved in her reactions, expressed her clear disappointment with the result. Claiming, "I think it really was 3-2 on my side," she believed she was robbed of her second reign as UFC champion due to bias in favor of her Mexican opponent because the match was held on Mexican Independence Day. Despite what she saw as an unfortunate outcome, Shevchenko affirmed her impressive performance and argued that she should've been the rightful winner.
The match was exhilarating from start to finish, with both fighters showing exceptional skill and determination. Shevchenko began the match strong, dealing powerful body kicks and a successful takedown in the opening round, seemingly putting Grasso on the back foot. However, Grasso responded well, landing a powerful counter right hand that momentarily floored the former champion. Grasso seized upon this moment, attempting to gain the upper hand, but Shevchenko was able to recover and slow down Grasso's momentum.
In the face of controversy, Grasso held her ground, asserting her winning claim and attributing it to the damage dealt to her opponent throughout the match. As the aftermath of the match played out, discussions around a potential third match between Grasso and Shevchenko began to arise. When asked about the possibility of a trilogy, Grasso stated that she first needed to consult her coaches and manager. Regardless of the potential next bout, there's no disputing the captivating display of skill and resilience from both of these top-tier fighters during this unforgettable encounter.