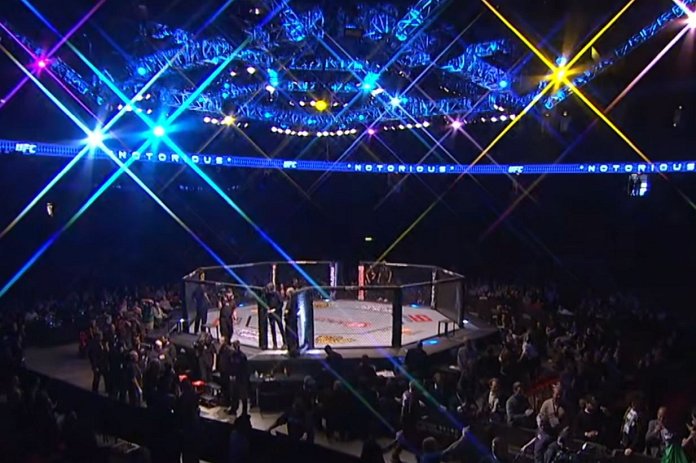 Social media influencer Bryce Hall, known for his presence on TikTok, scored a second-round TKO stoppage during his debut at a bare-knuckle fight at BKFC 48, with the support and praise of his trainer, two-division BKFC champion Lorenzo Hunt, who said that Hall took his preparation seriously and proved to be a dedicated fighter.
Bryce Hall, a 24-year-old TikTok influencer took his shot at a debut bare-knuckle fight at BKFC 48 in August, with triumphant results. Hall had a less than stellar performance in a boxing match two years prior, but was determined to ameliorate his standing in his next venture into combat sports. So, in preparation for his fight, he trained with Lorenzo Hunt, a two-division BKFC champion. The efforts seem to have paid off, as Hall achieved a second-round TKO victory.
Their training relationship wasn't superficial. Speaking about his experience, Lorenzo Hunt expressed his admiration for Hall's commitment. He said that Hall was far from being nonchalant about the whole affair. Hunt provided some candid insights into their extreme training methods, saying "I went underwater with Bryce and I held him down until he thought he was going to die… Once he understood that, everything got easier." This effectively showed Hall the intensity needed, declaring that aspiring fighters have to be willing to stick it out and fight for their goals.
Hunt lauded Hall's aspirations, stating that the young social media influencer was ready to give his all to learn. Throughout their short-term training partnership, Hunt marveled at Hall's grit, talking about a specific instance where he tested Hall by hitting him with his bare-knuckle to see his reaction. Subsequently, Hunt gained a newfound respect for Hall, echoing the sentiment that Hall was serious and expressing confidence in his potential for future success.
Looking to the future, Hall's prospects in the world of combat sports seem promising, despite the uncertainty of his participation in bare-knuckle fights after his successful maiden venture. Nevertheless, Hunt expressed interest in training Hall again. He believes in Hall's potential progress, and wants to see him conquer the influencer combat sports circuit before making a return to the hard-hitting world of bare-knuckle fighting.