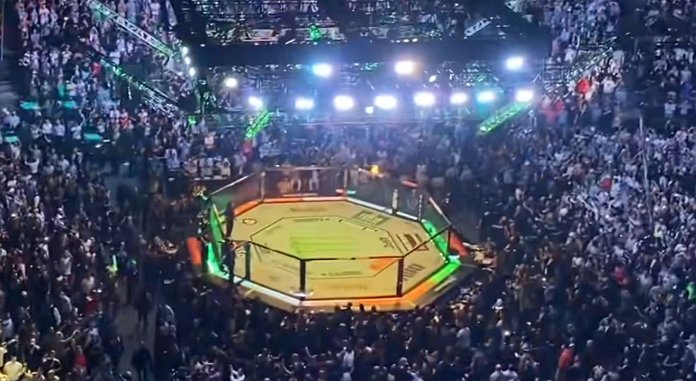 Benoit Saint-Denis is eager for a "bloodbath" fight with Justin Gaethje in his pursuit to become a UFC lightweight title contender in 2024.
Benoit Saint-Denis is making waves in the UFC lightweight division and has his sights set on a fight with Justin Gaethje. With a 5-0 record in the UFC and five consecutive stoppages, Saint-Denis has officially established himself as one of the top up-and-coming fighters at 155 pounds. He sees Gaethje as the perfect opponent to give him the kind of war he craves.
Saint-Denis is coming off a spectacular UFC 295 win, where he delivered a brutal first-round head kick to Matt Frevola in just 91 seconds. He believes Gaethje, a former UFC interim champion, is a worthy opponent and represents a big leap up the ladder for him. In a recent interview, Saint-Denis expressed his desire for a "bloodbath" fight with Gaethje and is confident that they can deliver a historic fight with "crazy scrambles" and "punching exchanges".
The 27-year-old fighter is ambitious and has his sights set on becoming a UFC title contender by the end of 2024. Saint-Denis' callout of Gaethje may be ambitious, but he is confident that he is ready for the toughest fights available in the lightweight division. He is determined to work hard to achieve his goal and believes that he has earned the opportunity to face a top contender for his next fight.