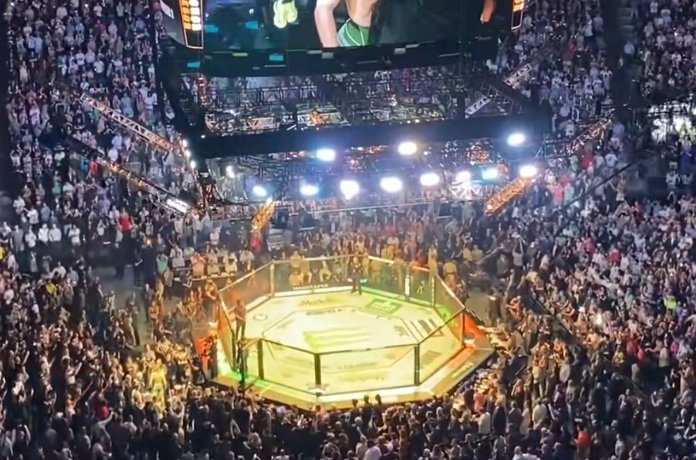 Gabriel Silva, son of MMA star Anderson Silva, is keen to build a career as a professional boxer but is open to MMA if it means sharing a bout with his father; he also hopes to compete with his brother Kalyl, who unlike him is training in multiple martial arts.
Gabriel Silva, who is fervently devoted to establish a prosperous career as a professional boxer, would consider a slight diversion from his determined path for the opportunity to share a card with his father, renowned MMA legend Anderson Silva. At a forthcoming Misfits event scheduled for this Saturday in Newcastle, England, Gabriel will be engaging in a boxing match against Ben Davis. Although he has expressed no interests in exploring MMA as a probable career trajectory, Gabriel has admitted a possible experiment in the field somewhere in the future, when his boxing career has taken solid roots.
Anderson Silva, a conspicuous figure in the world of MMA and former UFC middleweight top dog, has also been nurturing intriguing dalliances with the boxing in past couple of years. There were even recent rumors about him contemplating about his imminent retirement, which might perfectly align with his purported fight with a Japanese MMA promotion late in 2023. When questioned about his father's plans, Gabriel openly expressed his ignorance, while also revealing his fondness for his father's decisions.
Gabriel dwelled fondly on his father's relentless determination in an interview, describing him as an impulsive individual who would morph his thoughts into reality the moment they strike a chord with him. He commended his father's perpetual readiness for challenges, speculating that he would eagerly seize the opportunity to engage in a fight when one arises. He posited that his brother, Kalyl Silva – a professional boxer with a record of 2–0 – might possibly tread on his father's path in MMA, as he routinely trains in multiple martial arts practices whereas Gabriel strictly restricts his attentions to boxing.
Speculations about Anderson's final competitive appearance later this year has provoked some prospective notions among the Silvas, to share the card in the event. Gabriel was excited about this possibility, even ready to slight his ambitions temporarily to partake in this historical moment that he believes will never happen again. Gabriel's sentiments towards MMA are quite interesting, he views it less as a long term commitment and more as an important stage of his life that he would eventually cross. Gabriel is set to face Davis in an exhibition match weighing 170 pounds in Newcastle. He then has plans to set foot in the ring for a professional match in November, scheduled in the U.S. weighing in at 160 pounds.
Silva disclosed that he was earlier offered to square off against Salt Papa in the undercard of KSI vs. Tommy Fury on Oct 14 by Misfits Boxing, but the talks did not proceed. Silva had signed a one-off deal with Misfits and is very eager to fight, confidently predicting his victory against Davis Saturday. He is also open to any future prospects against other influencers if they do not impact his professional career. His ambitions are aligned with that of all professional athletes – to become a world champion, and he believes engagements against influencers enhance their social media visibility and as such, are welcome opportunities.