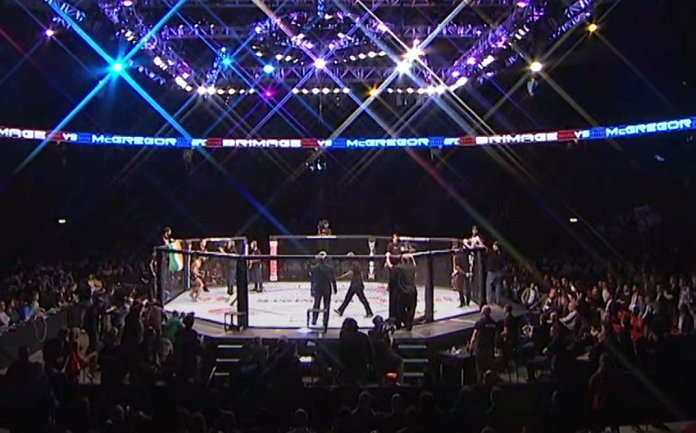 – Cyril Gane was humbled in his loss to Jon Jones at UFC 285, stating that he was disappointed and angry about himself for not reflecting his training in the fight.
– Gane was unable to pinpoint one area that let him down during the fight, saying it was everything from his striking to his entrance into the game.
– Gane plans to work on his ground game after grappling weaknesses were exploited by both Jones and Francis Ngannou, stating that he is angry at himself for not having good reflexes in that area.
Full Story
Ciryl Gane Reflects on Devastating Loss to Jon Jones
Ciryl Gane faced a shocking defeat in the main event of UFC 285 at the hands of Jon Jones. Speaking at the post-fight press conference, Gane didn't offer any excuses for his loss and appeared frustrated with himself. He said, "the biggest feeling is angry about myself. Really angry."
Gane had entered the fight high on confidence after a knockout win over Tai Tuivasa in France, but failed to provide much resistance to Jones, who returned to competition after a three-year hiatus. Gane had no qualms admitting that everything about his performance was disappointing.
Gane's grappling limitations were again exposed in the fight as Jones swiftly took him down and finished him with a guillotine choke. This is the second time Gane's ground game has been exploited by an opponent, with Francis Ngannou also defeating him earlier this year.
Despite the loss, Gane remains optimistic about the future and is eager to get back to the gym to work on his ground game. He believes that with time and effort, his reflexes and skills can be improved. Gane expressed, "this is a real loss. So now this is the past, and I must go forward to see the future and I'm going to go straight back to the gym."
Gane's determination to improve and learn from his loss is admirable. The upcoming months will be crucial for him to work on his weaknesses and come back stronger than before. Fans can look forward to seeing Gane back in the Octagon soon, eager to redeem himself.