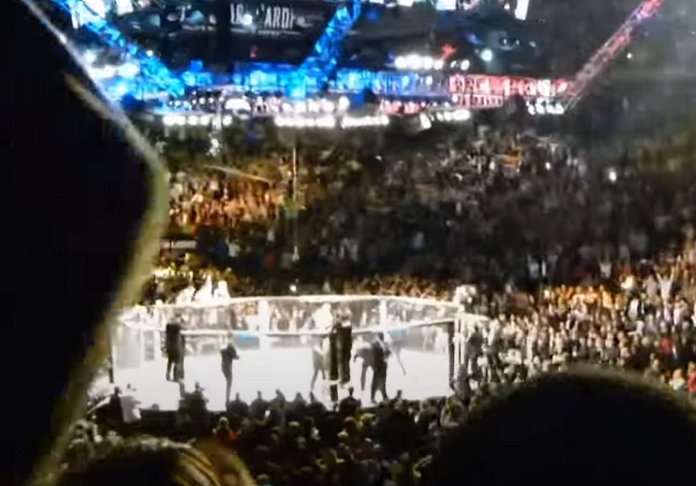 Comedian Bill Burr defended his wife, actress Nia Renee Hill, after she was caught on camera giving former president Donald Trump the middle finger at UFC 295, stating that everyone has the right to express themselves and that he loves his wife's sense of humor.
Comedian Bill Burr and his wife Nia Renee Hill found themselves at the center of controversy when Hill was caught on camera flipping off former president Donald Trump at UFC 295. The incident took place at Madison Square Garden, where Trump was sitting cageside with UFC CEO Dana White, Kid Rock, and conservative media personality Tucker Carlson.
Burr responded to the attention his wife received, defending her actions and emphasizing the freedom of expression in the United States. He downplayed the incident, pointing out that it occurred at a UFC event filled with fight fans, rather than a political rally. Burr also humorously criticized the offended Trump supporters, calling them out for their hypocrisy in light of their "eff your feelings" attitude.
Despite the uproar, Burr wholeheartedly supported his wife, praising her humor and taking a sarcastic jab at the Trump supporters. It's worth noting that Burr and his wife were guests of Dana White at UFC 295, highlighting the comedy and MMA connection.
Overall, the incident involving Hill's gesture toward Trump caused quite a stir, but Burr stood by his wife and her expression of free speech.