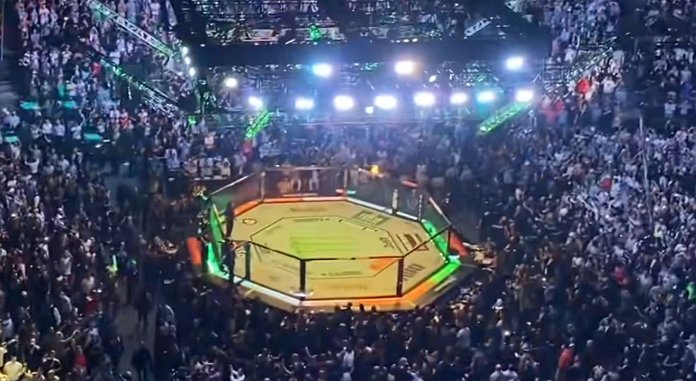 Raul Rosas Jr. bounced back from his first loss with a rapid win against Terence Mitchell in just 54 seconds at Noche UFC.
Raul Rosas Jr. made a startling comeback, wiping out the effects of his first defeat in merely 54 seconds as he crushed Terence Mitchell at Noche UFC. He regained his form and composure, steamrolling through the contest with vigor and strategic competence. The fight, although short-lived, heightened the thrill for the spectators who watched with bated breath as Rosas Jr. made a powerful comeback.
The referee, Mark Smith, intervened judiciously at 0:54 of Round 1, beholding a scene where Rosas Jr. had taken rear mount and was pummeling away enormously. This scenario emerged from a powerful left hand by Rosas Jr. that immobilized Mitchell's legs. Mitchell stirred up from the canvas as Rosas Jr. moved in for the decisive blow, thereby achieving the victory, which he had missed against Christian Rodriguez at UFC 287.
The fight stirred quite a response from the other fighters who shared their views on the Raul Rosas Jr. vs. Terence Mitchell combat at Noche UFC. Among them was Aljamain Sterling. On September 17, 2023, he took to his Twitter account, cheering for Rosas' win enthusiastically, "Trying to catch a boat, but what a HUGE way to get back in the win column for Rosas! #NocheUFC".