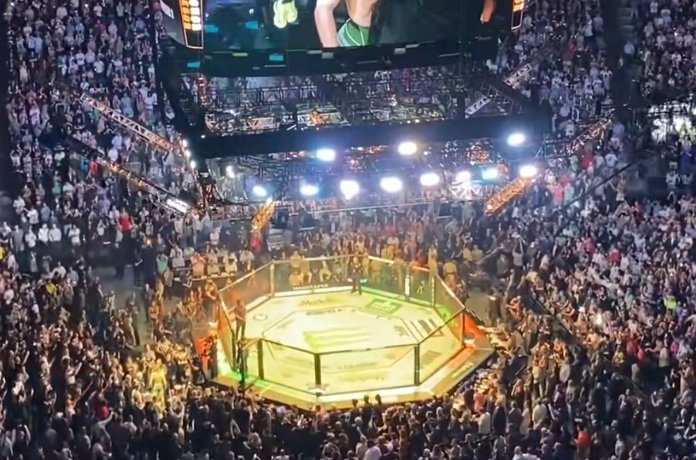 Former UFC interim heavyweight champion Ciryl Gane's home in Nogent-sur-Marne was burglarized during his fight in Paris, with thieves reportedly stealing over $160,000 in items, including a Rolex watch and assorted jewelry.
Former UFC interim heavyweight champion Ciryl Gane faced an unexpected situation after his victorious UFC Paris event on Sept. 2. Returning to play in his homeland was remarkable as he triumphed over Serghei Spivac in a second-round TKO, much to the delight of his fans in Paris. His victory, however, was short-lived; he discovered that his home in Nogent-sur-Marne had been burglarized during the event, taking away some of the joy from his victory.
Gane, appearing on The MMA Hour, shared how crime is universal and can happen anywhere, but being a prominent figure increased his risk. Gane acknowledged the thief's 'great job' waiting till his fight night to rob his home, mocking the unfortunate event. The initial reports estimated the value of the stolen items to be more than $160,000, including a Rolex watch and other pieces of jewellery. Upon investigation, police discovered a forced entry into Gane's residence through the front door. Despite continued efforts, the suspect is yet to be identified. When inquired about the value of his stolen belongings, Gane crisply replied, "Too much, my man."
The traumatic event could have escalated to a perilous level if it weren't for Gane's wife and daughters' absence from home during the burglary. His wife handled the situation tactfully, keeping the incident to herself until Gane's fight was over. Expressing his concern for the profound impact such an incident could have on his family, Gane recognized the incident as a wake-up call. In response to the situation, he has prioritized his family's safety and taken steps to prevent another occurrence, though he acknowledges that it's tricky given his rising profile as a renowned UFC heavyweight contender in France.
In conclusion, Gane reflected on the downsides of fame and expressed his desire to live a quieter, less public life. He revealed his exhaustion with the chaos and attention that comes with fame, stating his preference for peace and anonymity. Gane emphasized his desire to lead a normal life, particularly when it comes to the routine activities such as taking his daughters to school. The incident has made it starkly clear to Gane that fame does not always bring pleasant experiences.