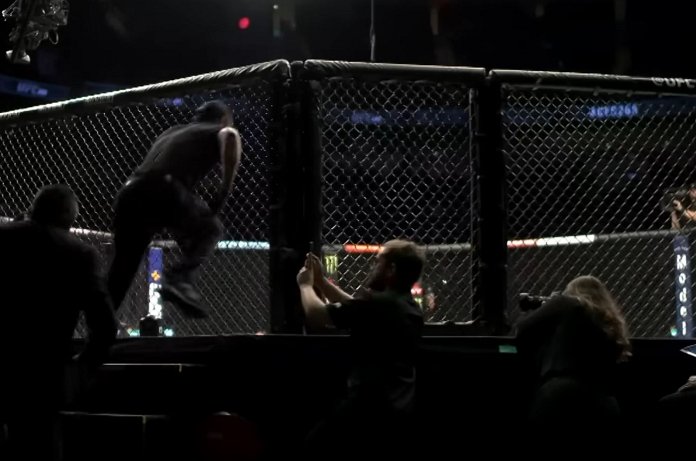 Former UFC heavyweight champion Francis Ngannou plans to be extra vigilant against potential glove-tampering by Tyson Fury in their upcoming fight, following allegations from previous opponents, despite Fury and the Nevada Athletic Commission dismissing such claims.
Former UFC heavyweight champion Francis Ngannou has expressed concerns regarding his forthcoming bout with Tyson Fury, specifically concerning the possibility of unfair play. He is due to square off against Fury in Saudi Arabia on Oct. 28. Ngannou raised issues of potential glove-tampering, off the back of similar complaints having been made against Fury in the past. He mentioned having observed suspicious behaviour from Fury in terms of handling his gloves, stating during an interview on the JRE MMA Show, "He's very tricky with his glove. I think he cheats".
In expressing his apprehensions, Ngannou made reference to the allegations put forth by Fury's three-time adversary, Deontay Wilder, and fellow competition participant Derek Chisora. While Wilder insinuated that Fury may have loaded his gloves for their rematch in February 2020, Chisora alleged Fury had cut his glove, which resulted in an eye poke during their primary match-up. Ngannou and his team have since been mindful of this, putting pressure on the UK commission to ensure thorough checking of gloves for the upcoming fight. He said, "We are talking about it… 'Bro, we're going to get there, we need every glove to be checked.'"
Still, Ngannou's doubts were not entirely dispelled by the Nevada Athletic Commission's decision that there was no infractions found with Fury's gloves in the Wilder fight. He insists on avoiding any disparity that might afford his opponent a dishonest advantage, saying, "You don't tell me about this commission, 'Oh, the gloves get to be checked. If you want us to fight bare hands, bare-knuckle, let's go bare-knuckle. But don't give me 10-ounce gloves and wear 8-ounce or 6-ounce gloves because he has no protection. No."
JRE host, Joe Rogan, challenged Ngannou on his apprehensions, querying how Ngannou knew of Fury's alleged glove manipulation tactics. Addressing videos circulating amongst fans that speculated Fury had detached his gloves to increase speed, Rogan contested these claims. Ngannou responded expressing it was sensible to check such allegations, as Fury's opponents had repeatedly complained. Elaborating on this, he said, "It might not be [true], but we have to check that. … I think we have nothing to lose by double-checking, because it's been more than once that people talk about his gloves, and even his opponents." Moving towards his boxing debut, having ended his MMA career, Ngannou will face Fury, setting up a transition to PFL, which has offered him a rewarding contract.