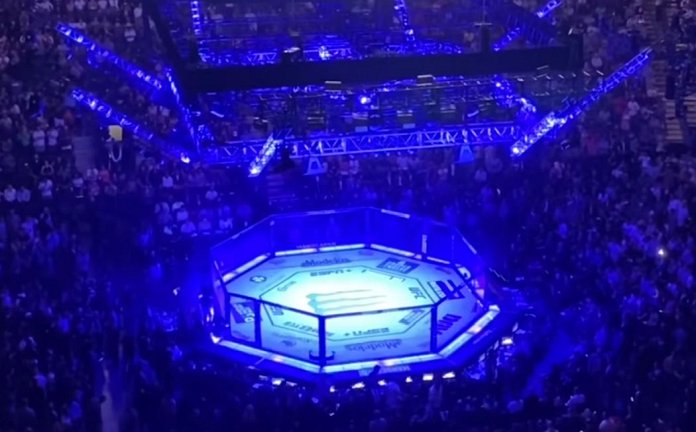 Middleweights Jared Cannonier and Roman Dolidze are set to face off at an upcoming yet-to-be-announced Fight Night card, likely to be held at UFC APEX in Las Vegas.
Middleweight fighters Jared Cannonier and Roman Dolidze are confirmed to meet in the ring this upcoming winter. Multiple sources with knowledge of the fight arrangement revealed the fight will take place on the currently undisclosed Fight Night card on December 2nd. The location is rumored to be the UFC APEX in Las Vegas. ESPN.com has confirmed the match, describing it as a contender's fight.
Cannonier most recently stepped into the ring in June, where he bested Marvin Vettori, a previous middleweight title challenger. These recent performances mark a return to form for Cannonier after a previous unsuccessful attempt to grab the title from Israel Adesanya, who was champion at the time. His reputation was furthermore solidified when he stepped in as a backup for the middleweight title fight between Adesanya and Sean Strickland at UFC 293. According to various sources, due to an alleged altercation involving Strickland and a fan, Cannonier was almost able to take Strickland's spot in the title fight.
Meanwhile, Dolidze most recently fought Marvin Vettori in March, a common foe where Vettori came out on top. Despite the setback, Dolidze had previously been riding on the wave of a four-fight winning streak that had many speculating about his contention for the title. Now, both fighters, Dolidze and Cannonier are gearing up for contention, targeting the newly minted champion Strickland, who is weighing several options for his first title defense, including a potential rematch with Adesanya.