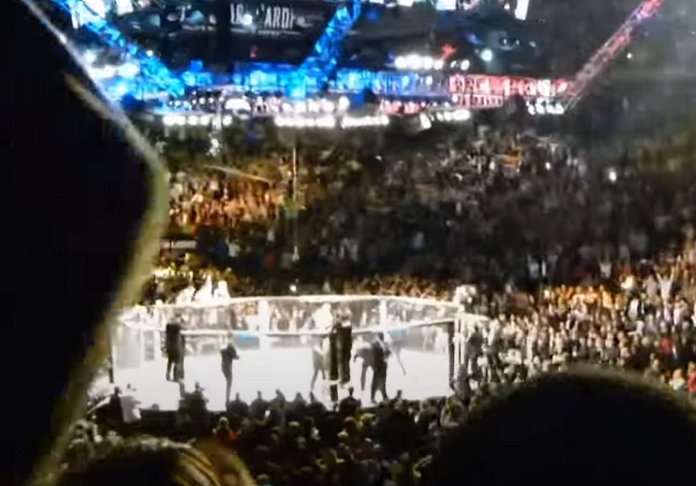 Markus Perez reveals that he is being paid three times more in Gamebred Boxing than he was in the UFC, and is open to more opportunities in boxing and MMA.
Markus Perez, who fought seven times under the UFC banner between 2017 and 2021 against opponents like Eryk Anders and Dricus Du Plessis, says he is being paid good money for his boxing match with late replacement Joe Riggs in Milwaukee. On a recent episode of the Trocação Franca podcast, Perez shared that he was approached by UFC fighter and Gamebred Boxing promoter Jorge Masvidal at the gym about competing on the April 1 card against Paul Daley. He was instantly hooked when he heard the offer.
"I told him I'm an MMA fighter and I'll fight anything," Perez said. "[Masvidal] said, 'I'll offer you this much for a boxing match.' I was like, 'What? More than I was making in the UFC? I'm in. Let's do it.' It's good money, but my focus is on beating the guy." Paul Daley withdrew on the week of the fight, resulting in longtime MMA veteran and bare-knuckle boxer "Diesel" Riggs stepping in as a replacement for the six-round, 190-pound bout. When asked how much more he was getting paid to box compared to his UFC purses, Perez stated it was "three times" more.
Perez also revealed that there would be a card in May and Masvidal wanted him to participate in it, to which he responded, "I'm in." The former LFA middleweight champion won back-to-back fights in MMA and plans to compete in the cage again. However, he has experienced difficulties in finding opponents willing to face him. Perez explained that "14 or 16 fighters withdrew" from planned bouts in the past 12 months, making boxing a great opportunity for him to earn money and test his abilities in a new sport.
"I'm very competitive in everything I do and I want to win," Perez said. "I don't know what's going to happen, but I'm going there to win. Maybe that will open doors for me in MMA as well, sure, but I have to win." Gamebred Boxing 4 will be headlined by Roy Jones Jr. vs. Anthony Pettis and feature Jose Aldo vs. Jeremy Stephens and Vitor Belfort vs. Ronaldo Souza. Perez is interested in the latter two fighters, saying, "I told [Masvidal] to make me the backup for the 'Jacare' and Belfort match. If either one of them pulls out, please, I want in. I want to be the stand-by for them — and whoever wins, 'Jacare' or Belfort, that would be a great match for the May card, too."