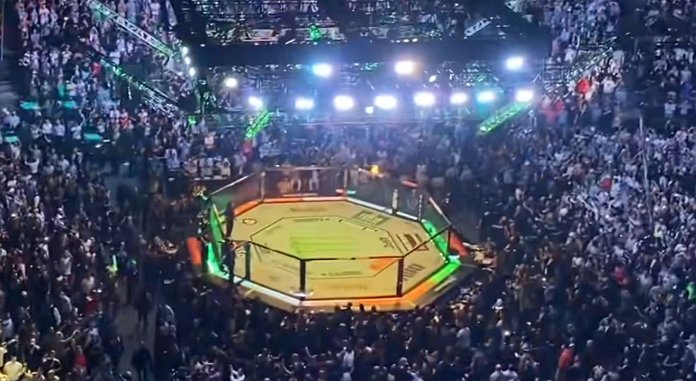 Mixed martial artist Ovince Saint Preux has been suspended for six months by the United States Anti-Doping Agency for his second violation, testing positive for a banned substance from a pair of tests which has been combined into a single violation.
Ovince Saint Preux, a key player in the UFC circuit, has been handed a suspension by the United States Anti-Doping Agency. The agency declared this suspension, marking Saint Preux's second violation, on Monday and will last for six months. His first violation had occurred earlier without his knowledge, and after testing positive twice between June 17th and July 11th for testosterone and androstenedione, both tests were combined into a single violation.
Saint Preux had previously accepted a six-month ban after testing positive for 3α-hydroxy-5α-androst-1-en-17-one, a metabolite of 1-Androstenedione and 1-Testosterone in a USADA release. Despite not being aware of the first instance, Saint Preux did not deny the charge. The duration of the new six-month suspension will be counted retroactively from June 17, implying that Saint Preux will be permitted to return on December 17.
At age 40, Saint Preux's suspension record is not unblemished. He was made to sit out for three months in October 2019 after testing positive for a range of banned substances present in a contaminated dietary supplement. In one of his more recent events, he was scheduled to go up against Ion Cutelaba at the Aug. 5 UFC event, but was withdrawn due to the current case. This event would have been a chance to better his recent 1-3 record in the past four octagon appearances, which included a rapid 49-second knockout loss to Phillipe Lins at UFC Vegas 69 in February.
The suspension is a significant bump in Saint Preux's lengthy UFC career, which boasts of an impressive 26 appearances. The highlight of his tenure includes an interim light heavyweight championship duel against Jon Jones, which unfortunately ended in a loss for Saint Preux at UFC 197 in April 2016.