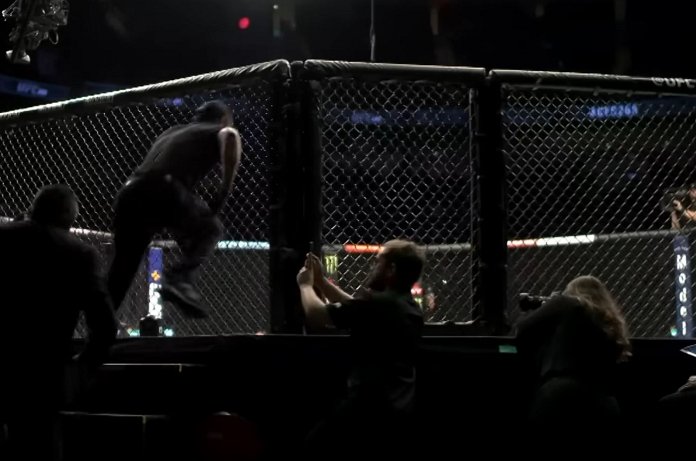 Former UFC champion Stipe Miocic is preparing for a title fight against Jon Jones, despite being considered an underdog due to his age and recent lack of fights, and is focused on adding size and maintaining his speed and punching power to compete against Jones.
Stipe Miocic has consistently been an underdog throughout his career, but his impending title fight against Jon Jones at UFC 295 feels notably different. Some reasons contributing to this could be the fact that Miocic, the former UFC heavyweight champion, hasn't stepped into the ring in over two years. His last bout concluded in a crushing loss against Francis Ngannou in 2021. Moreover, Miocic just recently marked his 41st birthday, an age widely accepted as a significant equalizer in the fighting industry, even when applied to the most famed fighters in sport's history.
As the fight approaches, predictions lean heavily in Jones' favor, with him being a 4-to-1 favorite to defeat Miocic. Nevertheless, this hasn't seemed to phase the Cleveland native. When asked about his upcoming fight, Miocic said, "It took me a couple fights but after a while, I just stopped caring what everyone thought." He continued, "You think I'm going to lose? Good for you. You're going to waste a lot of money now. You're going to bet against me, you're going to lose some money. Sorry for that but onto the next."
In anticipation of his face-off against Jones, Miocic has enhanced his training regimen, with a specific focus on bulking up physically. For his previous fight against Ngannou, he came in weighing only 234 pounds, which gave a near 30-pound advantage to his rival. This time around, Miocic is determined to avoid being the smaller opponent. He revealed, "I used to be around 240-ish and the [Daniel Cormier] fights, I just kept losing weight…" He added, "So we changed some things up in my camp and I'm eating a lot more and doing the right things. I'm definitely over 240 so 245 [pounds]."
Regarding his strategy against Jones, Miocic stated, "I feel strong, I feel good." He admitted that training leaves him with some "bumps and bruises," but assured that he's in an optimal state, both physically and mentally, for the bout. Meanwhile, rumors are afoot that Miocic might bow out of the ring, irrespective of the outcome of the UFC 295. However, the ex-champion has refrained from addressing these speculations so far. Instead, he remains focused on regaining the UFC heavyweight title and proving his mettle against a fighter of Jones' caliber.