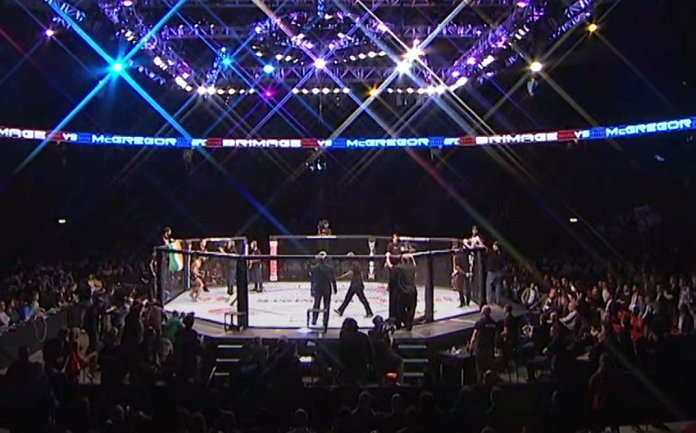 Tracy Cortez, who triumphed in a UFC fight, expressed anger over what she claimed was an intentional foul, with her opponent Jasmine Jasudavicius allegedly pulling her hair, an act she insists was not accidental.
Tracy Cortez was noticeably upset during her night at Noche UFC, and her agitation wasn't just due to boisterous Mexican fans supporting her. Towards the end of her fight with Jasmine Jasudavicius, Cortez's tempers flared due to what seemed to be Jasudavicius's foul play. Both women fiercely clinched each other, often grabbing at the back of the other's head. However, video replays seemed to prove that Jasudavicius managed to grab one of Cortez's braids in the last round, leading to a spat between the two.
Cortez did not shy away from discussing the incident during a later interview on The MMA Hour, where she expressed clear irritation over the bout. During the clinch, Cortez recounts that she felt her opponent pull her hair. Not only did this unfair act sour the competition for Cortez, but she also revealed that it left her open to a head kick from Jasudavicius. Despite her initial silence, Cortez then argued with Jasudavicius over the offense. The latter denied the allegations, leading to a heated exchange of words.
Even with Cortez's feelings of anger, she admits it was a competitive three-round fight with both landing heavy blows and grappling against the fence. The hair-pulling incident only seemed to arouse tempers when the fight was nearly over, but Cortez stands by her discontentment toward Jasudavicius. She firmly believes the foul was wholly intentional. The night ended on a high note for Cortez, though, as she left the octagon with a unanimous win. It was an emotional victory considering it was her first fight since May 2022 after a series of injuries. Although several contenders have been able to surpass Cortez during her time away from the competition, her confidence remains unshaken. She maintains her belief of being closer to the title and acknowledges that there are professional fighters she must face off with first.