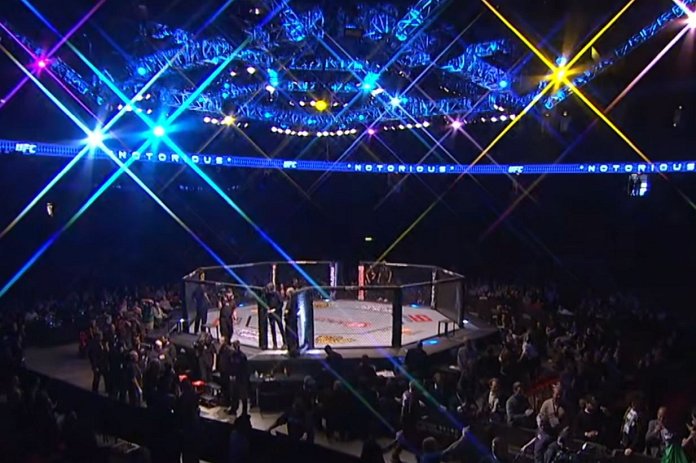 UFC flyweight champion Alexa Grasso has expressed satisfaction with her performance against Valentina Shevchenko at Noche UFC, asserting that she had the upper hand despite the fight ending in a controversial split draw.
Alexa Grasso may not have secured an official win at Noche UFC, but she remains confident in her performance against Valentina Shevchenko. The UFC flyweight champion believes she held the upper hand in the second, fourth, and fifth rounds. Disappointed but not disheartened, Grasso stated post-fight, "For me, it was 3-2 — but I'm not the judge." She further commented on the competitiveness of the match, "I expected everything. She's very competitive, I'm super competitive, I was expecting a war."
The battle between Grasso and Shevchenko resulted in a controversial split draw. Judge Sal D'Amato saw Shevchenko as the winner, while judge Junichiro Kamijo favored Grasso. A puzzling score of 10-8 in Round 5 from judge Mike Bell eventually led to a 47-47 tie. Based on the accumulated media scores on the MMA Decisions database website, the match was a close one, tilting 12-11 in favor of Grasso. Regardless of the outcome, Grasso retained her UFC belt.
The controversy sparked debates on whether the next title shot should move on to the top contenders Erin Blanchfield and Manon Fiorot or set the stage for a Shevchenko trilogy. When asked, Grasso expressed dilemma, reluctant to halt the division's momentum. "It's an interesting question," Grasso said. "There are a lot of girls fighting for this opportunity, so I don't like to stop it…If they want a trilogy, let's do this. If not, I would like to give an opportunity to another fighter." Grasso's reluctance to show preference between a Shevchenko rematch or a bout against a new contender came out in her affirming, "I just fought, I don't want to fight right now. But, whatever the UFC says, I'm always up for any challenge."
The controversial outcome overshadowed what was otherwise a great display of sportsmanship and talent between the two fighters. The match was buzzing with heavy blows, close submission attempts, and near match finishes. Grasso gained an upper hand, knocking Shevchenko down in the second round, but was aware of her increasing dependence on wrestling to stay competitive. During the final round, Grasso attempted a rear-naked choke on Shevchenko. Reflecting on her performance, Grasso admitted, "We are super competitive. She did her job, and it was hard to repeat it again. I had flashbacks. The plan was to finish the fight. I showed my power… and I'm just happy with everything I did."