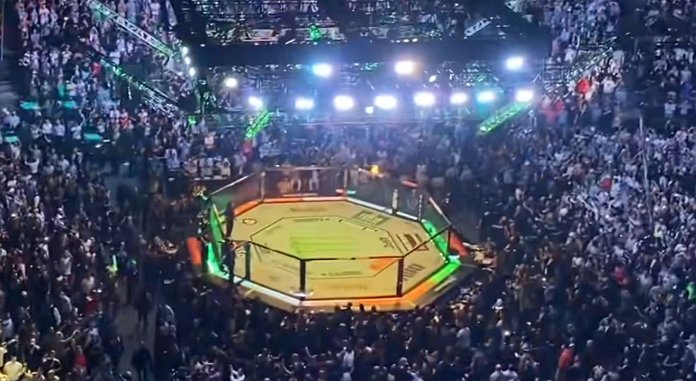 Valentina Shevchenko, after battling to a split draw with Alexa Grasso in a UFC match, has strongly criticized judge Mike Bell for declaring a 10-8 fifth round in Grasso's favor, insisting that Bell's scoring was unfair and against the officially sanctioned MMA criteria, thereby calling for an explanation from him.
Valentina Shevchenko is still unsettled and wants an explanation from Mike Bell concerning her fight with Alexa Grasso. This fight for the flyweight title happened during the main event at Noche UFC. Shevchenko, unfortunately, fell short of reclaiming the title after the two women settled for a controversial split draw. This controversy was sparked mainly by judge Mike Bell's decision to award Grasso a 10-8 fifth round, leading to his tied scorecard and the consequent draw. Shevchenko expressed her displeasure with this outcome in her post-fight press conference, and her position remains unchanged days later.
Shevchenko didn't hold back her disappointment, especially with Mike Bell's inexplicable scorecard. She asserted that she clearly won at least three rounds of the five-round fight, hinting at what she sees as some form of institutional unfairness. In her eyes, the scorecard for the final round was particularly questionable. That said, she acknowledged that Bell would have to live with what she believes is a glaring mistake that he made. She also argued that the fifth round didn't objectively meet the 'dominance, duration, and damage' criteria stipulated by the Unified Rules of MMA.
Firmly dismissing the idea of the fifth round deserving a 10-8 score, Shevchenko suggested that no clear explanation could be given to justify this. She stated that while she had been winning three rounds according to his scorecard, Bell seemed to experience a sudden shift in the final round, and this inexplicable change in perception could, in her view, only have led to the questionable 10-8 score. Despite these grievances, Shevchenko accepted that the fight was rather closely contested and stated that she can understand a scorecard tilted in Grasso's favor. However, she firmly believes that the fifth round was inaccurately scored, and she maintained that a 10-8 score would only have been logical if a fighter was undeniably at a significant disadvantage.
Despite all the disagreements, Shevchenko conceded that the score stands and recognized that her options for challenging the outcome are limited. Even though the fight ended in a draw, she reiterated that she's not letting the outcome affect her legacy as she is firm in her belief that she was the real winner. Furthermore, she believes that judge Bell will face scrutiny moving forward following the backlash from fans. As she looks ahead, Shevchaneko expressed longing to hear from Bell regarding the controversial scorecard but also managed to find some silver lining, humorously remarking, "It's good it was not 10-7. [Laughs.]".